Sheri Jennings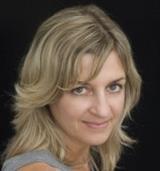 Sheri Jennings covers Italy for Screen.
Contact Info
Sheri Jennings
Reporter (Italy)
Geoffrey Rush and Jim Sturgess have joined Oscar winning director Giuseppe Tornatore's $21m English and Italian-language film, purportedly a love story set in the luxurious world of Viennese art auctions.

The Italian screenwriter whose work helped define postwar Italian cinema died on Wednesday (21) after battling an ongoing illness. He was 92.

After weeks of political infighting, Marco Mueller has finally been appointed as the artistic director of the Rome Film Festival.