Dir: Antony Cordier. France. 2010. 103mins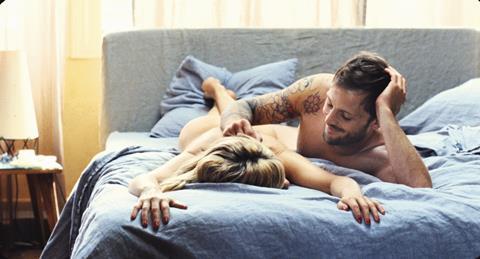 The French obviously believe they have the knack of producing feather-light sex comedies in which intimate relations are associated with no other emotion except pleasure. Since they seem to have exhausted the options offered by the classic love triangle, here comes a hopeful quartet, not really an original concept given the under-exciting similar experiment displayed a few years ago in Cannes by the Larrieu brothers under the title To Paint Or Make Love.
Biting comment on the terribly boring thritysomething leisure generation of today.
At that time, the characters were more mature and certainly more interesting to look at. Cordier's version is more explicit and more promiscuous and not as well written, though it could easily grab a few weeks on the Paris boulevards and find an international niche specialising in risky French subjects. Its presence in the competition of a prominent festival such as Venice is something of a mystery.
Cordier puts together two couples, young, presentable and disposing of an incredible amount of free time. Rachel (Fois) makes jewelry, her husband Franck (Zem) is a physiotherapist with writing ambitions, and they have a young daughter, Margot (Ferreira). Teri (Bouchez) is a former junior gymnast, Vincent (Duvauchelle), a computer programmer, is her over-tattooed husband and they have two kids, Thelma (Caly) and Tim (Ledoux).
Vincent comes over to Rachel's shop to discuss its website, and before you know it their foursome becomes inseparable, and they are all going at it like a bunch of horny rabbits. At which point - and that's pretty early on in the film - the script is out of breath and ideas, with all it can muster up being more mating games, separated by a few passing reflections on what exactly is really the nature of their relationship or spiced up by a pinch of jealousy.
All of which are quickly discarded, before it can disturb the peace of mind ruling their frenetic embraces in bed, on the couch, on the floor, covered with flour or running around in the buff. Even the lesbian option is duly explored, though a parallel homosexual one, which might have been expected, is carefully avoided.
By the way, love is decisively banished, being the most corrosive agent working against their bliss. If any one wonders what happens to the kids in all this, forget about it, they are incredibly accommodating, usually out of the way and even if they find something out, they definitely are neither interested nor affected by this type of silly grown-up business.
Since all good things have to reach an end, the two women decide they are troubled by too many doubts to pursue the affairs any longer (their hubbies could have gone on forever), the couples separate but the sweet memory of the best thing that ever happened in their lives will never leave them.
If all this has been conceived as some kind of biting comment on the terribly boring thritysomething leisure generation of today, Cordier's point is well taken. But even if this is the case, each of the four characters deserves a lot more attention. Just discussing their respective sexual performances is hardly sufficient. The cast might have helped, but even Roschdy Zem, who can be a pretty intense actor given the right script, seems hardly interested in the proceedings.
Production companies: Why Not Productions, Why Not US, France 2 Cinema
Producers: Sebastien K. Lemercier
International Sales: Wild Bunch, www.wildbunch.biz
Screenplay: Antony Cordier, Julie Peyr
Cinematography: Nicolas Gaurin
Production design: Marie Cheminal
Editing: Christel Dewynter
Music: Frederic Verrieres
Main Cast: Marina Fois, Roschdy Zem, Elodie Bouchez, Nicolas Duvauchelle, Naomi Ferreira, Ilona Caly, Ferdinand Ledoux