Dir: Sue Bourne. UK. 2011. 90mins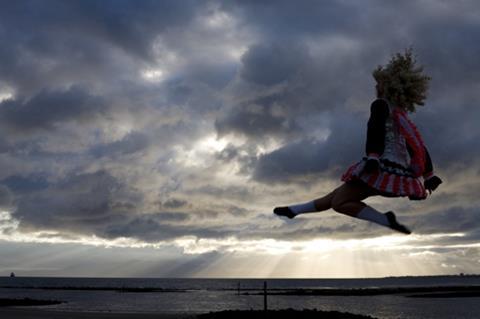 Jig is a fascinating and well-balanced documentary that astutely goes behind the scenes of the world of international competitive Irish dancing, and should appeal to distributors and festivals that have seen success with dance-orientated fly-on-the-wall documentaries. Receiving a theatrical release in the UK, the film should have a strong life on television.
A film that celebrates hard-work and dedication as much as grace and style.
Directed – and produced – by Sue Bourne (whose TV work has includes My Street and The Red Lion), the film avoids voice-overs and subheadings and favours getting to grips with the personalities, costumes and choreography involved in Irish dancing in the run up to the 2010 world championships staged in Glasgow.
Oddly, for a film titled Jig, it features little actual footage of the dances themselves, but rather dwells on the parents who have to pay vast sums for sequinned outfits and more intriguingly the children and young people from around the world who take part in the competition.
Beautifully shot in sections – especially the opening scenes – the film's delve into a world rarely seen (apart from Michael Flatley performances on television) and which is based on style, tradition and impressive choreography is quite gripping at times. The actual competition sequences are rather more statically filmed, but the film reinforces the dedication and ability of those who take part.
Sue Bourne films intelligently and with compassion – it would have been easy to poke fun at times – while editor Colin Monie (who edited Neds) helps weave the film package together impressively, resulting in a film that celebrates hard-work and dedication as much as grace and style.
Production companies: BBC, Creative Scotland, Headgear Films, Metrol Technology
International sales: Bankside Films, www.bankside-films.com
Producer: Sue Bourne
Executive producers: Grant McKee, Ewan Angus, Sam Athony, Carole Sheridan, Leslie Finlay, Phil Hunt, Compton Ross
Cinematography: Joe Russell
Editor: Colin Monie
Music: Patrick Doyle
Website: www.jig-the-film.com