Dir/scr: Tom Hall. Ireland. 2010. 106mins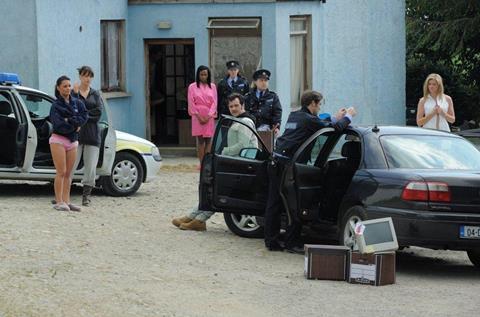 Sensation is a smart and sexy pleasure and deserves to find distributor attention. This amusing Irish indie might lack star power, but it has a sense of pace and energy that sets it apart and should certainly turn the spotlight on young stars Luanne Gordon and Domhnall (son of Brendan) Gleeson.
The performances in Sensation are all spot-on.
Expertly structured by writer-director Tom Hall, the film delves into sex and prostitution but also manages to largely avoid the obvious clichés with its tale of a young man embarking on his sexual journey. The film premiered at Toronto and also screened at the London Film Festival.
When his father dies, 26 year-old Tipperary farmer Donal (Gleeson) decides it is finally time to lose his virginity, so he arranges a visit from Courtney – her 'non-professional' name is Kim - (Gordon), though their relationship quickly develops in different directions when they decide to open an own escort agency together.
The move sparks changes in Donal, who discovers confidence as well as a better dress sense, though it also leads to a more uncomfortable edge to their relationship.
The performances in Sensation are all spot-on. And while Luanne Gordon and Domhnall Gleeson are perfect as the oddly mis-matched couple, equally fine are Patrick Ryan (as Donal's friend) and Kelly Campbell (as the local shopgirl Donal can never pluck up courage to talk to properly).
Production company: Blinder Films, Riverpark Films, Rotterdam Film Fund, Irish Film Board
International sales: Blinder Films, www.blinder.tv/#/blinder-films
Producer: Katie Holly, Kieron J Walsh
Co-producer: Herman Slagter
Cinematography: Benito Strangio
Editor: Nathan Nugent
Music: John Carney
Main cast: Domhnall Gleeson, Luanne Gordon, Patrick Ryan, Kelly Campbell, Owen Roe, Brendan McCormack