Dir/scr: Barbara Albert. Austria. 2012. 110mins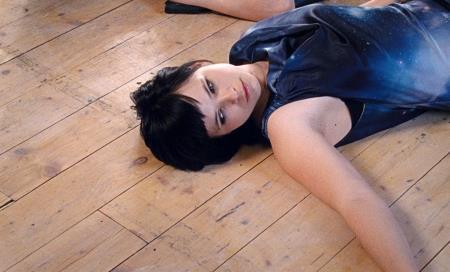 German war guilt gets a hefty boot into the next generation in The Dead and the Living, Barbara Albert's highly personal but somewhat forced drama about a young 25-year-old girl living in Berlin who confronts her family's tricky heritage.
This Viennese-produced film is one of the first to deal with the second generation of Germans living with war guilt.
Albert insistently underlines the connections between Europe's troubled past and its present as college student and TV intern Sita (the effervescent Anna Fischer) travels around the continent uncovering the truth about her grandfather's Nazi past. It's obviously a passion project for Albert, who boasts almost the same ethnic heritage as Sita, but the director's didactic determination to cover all possible angles for a young audience presumably as uneducated as Sita lead her to risk the film's credibility in the arthouse where it might have been expected to play best.
The Dead And The Living is nonetheless a watchable piece, with an appealing energy and credible production values. A coop99 production (the Vienna-based co-operative was co-founded by Albert, who last competed at Venice with Fallen in 2006), it certainly marks out the start of Fischer's career. As Sita, an on-the-move young Berliner, she's all charisma and action - whether it be interviewing potential contestants for a version of Germany's Got Talent, buzzing off to see her divorced mother on a moped, jogging around the city, or having sex on a fire escape with her married boss.
Utterly uncurious about her past, Sita is presented here at the moment of final awakening, provoked when she finds a torn photograph on the floor after her beloved grandfather's 95th birthday. For an educated resident of today's Berlin - surrounded at all times by the country's recent history - not to have made enquiries previously seems strange, but then again, Albert pointedly notes that Sita was four when the Berlin wall came down.
All roads lead from Romania, where her family were a German-speaking minority before the war, to Auschwitz, where she discovers her father may have been born (all this transpires at the same time as Sita embarks on a romance with a Jewish photographer who is photographing Palestinian refugees. She also has a heart condition). As her wounded father, who so badly needs to cling on to the present, August Zirner is compelling, but Albert insists on detouring instead to Vienna and Warsaw and an encounter with a hippy called Silver (The L Word's Daniela Sea, very awkward in the part).
This Viennese-produced film is one of the first to deal with the second generation of Germans living with war guilt. Disappointingly, it resorts to the same plot mechanisms as the first - innocence, discovery, guilt - although it's clear, as Albert points out, that the message can never be repeated enough. An energetic score is one of The Dead And The Living's other highlights.
Production company: Coop99 Filmproduktion
International sales: Films Distribution, info@filmsdistribution.com
Producers: Bruno Weber, Barbara Albert, Alex Stern
Production designer: Enid Loser
Editor: Monika Willi
Music: Lorenz Dangel
Main cast: Anna Fischer. Hans Schuschnig, August Zirner, Itay Tiran, Daniela Sea, Winifried Glatzeder