Dir: Bart Layton. UK. 2011. 95mins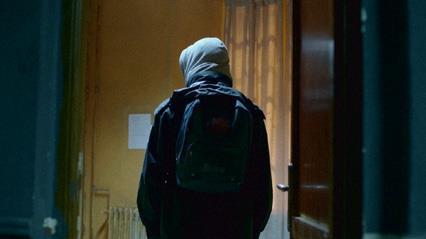 Documentary as thriller is a tough thing to pull off, but Bart Layton does it superbly in The Imposter, an enthralling and impressively structured film that is likely to be one of the buzz titles at Sundance with its true-life story that crisscrosses time and place, and is packed with complex and fascinating characters.
The Imposter is beautifully shot and meticulously researched.
With its blend of atmospherically shot reenactments, found footage and interviews, the film tells the story of French serial imposter Frédéric Bourdin and how he stole the identity of the lost son of a Texas family, managing to deceive the FBI and authorities. But it is no simple story and as it develops the film manages that rare trick of becoming more and more intriguing.
Frédéric Bourdin and how he took on the identity of young Nicholas Barclay has already formed the basis of a 2010 fiction film The Chameleon, written and directed by Jean-Paul Salomé and starring Marc-André Grondin as Bourdin, alongside Ellen Barkin, Emilie de Ravin, Nick Stahl and Famke Janssen. The film received poor reviews, despite acknowledgement that the core story was indeed stranger than fiction.
Bart Layton's film, however, manages to pull together cooperation from Nicholas Barclay's family members, former members of the FBI and an astonishing interview with Frédéric Bourdin brimming with pride, indignation, smugness and an underlying confidence in his ability to manipulate people and situations.
In 1994 13-year-old Nicholas Barclay vanished without a trace from San Antonio, Texas. Three and a half years later a tourist calls the local police in a small village in southern Spain saying they have seen a terrified teenage boy who needed help. Interviewed by police the boy claims to be Barclay and sets in motion a bizarre series of events.
Brought back to Texas by Nicholas's sister Carey – despite the fact that he has different coloured eyes to the boy, looks different and now speaks with a French accent – Bourdin sets about becoming part of the rather dysfunctional Barclay family.
Questions as to why the family doesn't respond to the glaring inconsistencies and how the authorities could have been conned so completely are all touched on as the story heads into even stranger territory as a paunchy private eye named Charlie Parker suspect the truth about Bourdin and also starts to dig deeper into what actually might have happened to young Nicholas Barclay.
The Imposter is beautifully shot and meticulously researched. It manages to keep the story always fascinating and throws in twists and turns with casual ease actually leaving the audience wanting more. The film is a real cinematic feel and would benefit from a theatrical release, though will also be a must-have film for broadcasters.
Production companies: Raw, A&E Films, Film4, Channel 4, Red Box Films, Passion Pictures
International sales: Protagonist Pictures, www.protagonistpictures.com
Producer: Dimitri Doganis
Executive producers: John Battsek, Simon Chinn, Bob DeBietto, Molly Thompson, Robert Sharenow, Katherine Butler, Tabitha Jackson
Co-producer: Poppy Dixon
Cinematography: Erik Alexander Wilson, Lynda Hall
Editor: Andrew Hulme
Music: Anne Nikitin