Dirs/scr: Luc Cote, Patricio Henriquez. Can. 2010. 99mins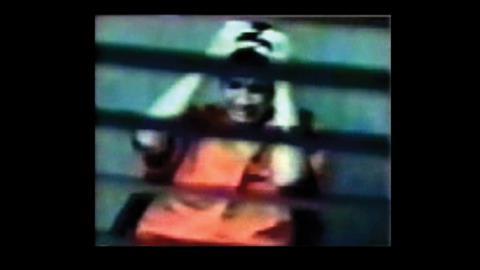 This compelling documentary tells the story Canadian-Afghani Omarf Khadr, who was interrogated in February 2003 aged 16 by Canadian intelligence in the prison at Guantanamo Bay. The Canadian courts ruled that the footage that forms the core of the film – the real video recordings from hidden cameras in his interrogation rooms – be released, telling a harrowing story of his case (he was accused of killing an American soldier) and the battles to have him released.
The split-screen format allows the real-life footage to sit alongside context offered by lawyers and psychiatrists.
It is a powerful, moving and still very pertinent film likely to film welcoming distributors for both theatrical and TV screenings. The film won the Special Jury Prize at IDFA.
The real-life footage of the interrogation – shot on old-fashioned video from cameras hidden around the various interrogation rooms used – is balanced alongside interviews with Canadian politicians, Khadr's lawyers and former inmates who spent time imprisoned with him at Guantanamo and before.
Also interviewed – and giving a starkly honest account of his involvement – is one the US soldiers involved in 'interrogating' Khadr, but who now feels strongly that as a minor at the time of the incidents Khadr should be treated appropriately.
The interview by a Canadian intelligence officer is set over four days – hence the title – and on the first day Omarf Khadr is enthusiastic and optimistic about the man's arrival (and offers of fizzy drinks and fast food), but the next day has come to realize the man is not offering him the possibility of release, but is simply continuing with the interrogation.
The split-screen format allows the real-life footage to sit alongside context offered by lawyers and psychiatrists (often shot watching a laptop with the footage on), with his lawyer commenting: "It was obvious that this [questioning] was unlawful".
The final coda of the film is that Omar Khadr pleaded guilty to all charges (despite claiming on film he was not involved in any killing and Canadian media claiming he could not have thrown a grenade at an American special forces soldier as claimed) as part of a plea bargain that saw him receiving an eight-year sentence instead of life in prison.
This makes him the first child soldier since Nuremburg to be found guilty of war crimes.
Production companies: Les Films Adobe, Canal D
International sales: Films Transit International, www.filmstransit.com
Producer: Luc Cote
Cinematography: Luc Cote, Patricio Henriquez
Editor: Andrea Henriquez
Website: www.youdon'tlikethetruth.com