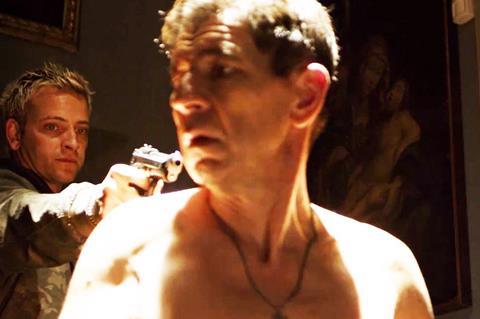 If Cattleya's 2008 show Romanzo Criminale was the first Italian series to catch the eye of international audiences, the same company's 2014 hit Gomorrah firmly put Italian drama on the global TV map.
The Neapolitan crime epic sold to more than 60 countries, including to the US (TWC), an unusual win for an Italian small-screen drama.
Gomorrah, whose third season will air this autumn, has spearheaded a welcome surge in interest for Italian series.
Last year, Paolo Sorrentino-directed The Young Pope debuted at the Venice Film Festival, while this year the festival will screen the first episodes of anticipated Netflix Original Suburra.
With new filming incentives taking root in Italy there is renewed optimism about the market's TV production, even if exports are still most likely to be centred on the crime genre.
Ahead of the launch of Netflix's Suburra, Screen highlights ten upcoming TV dramas which could take off.
My Brilliant Friend
RAI and HBO have joined forces for an eight episode series adapted from the first book of the bestselling book series written by Elena Ferrante.
The story is one of deep friendship and rivalry between two women, beginning in 1950s Naples.
The show is set to start shoot next month and will be directed by Saverio Costanzo (Hungry Hearts) who is joining forces once again with producers Wildside after their collaboration on the Italian version of In Treatment.
The series is co-produced by Fandango and FremantleMedia is handling international distribution.
Les Italiens
Nicolas Winding Refn has written the story and is set to showrun this co-production between Lucisano Media Group and Refn's own Space Rocket Nation.
The series, adapted by Abdel Raouf Dafri (A Prophet) from Enrico Pandiani's noir crime novels set between Paris and Italy, charts the story of a violent inspector who leads Italian and French teams working on politically-motivated homicides and cases relating to Eastern European secret services.
Whether Refn will also direct episodes has yet to be determined. Shot is due to begin in 2018 and a French production partner is expected to come on board soon.
The New Pope
The Young Pope duo Paolo Sorrentino and Umberto Contarello combine for another, but supposedly unrelated, mini-series set in the world of modern Papacy.
The plot was written by Sorrentino as a second season to The Young Pope but the series is now being positioned as something else without actor Jude Law. Principal photography is set to start in 2018 and casting is currently under way.
The New Pope is a joint production between Sky and HBO, produced by Wildside together with MediaPro. International distribution is managed by FremantleMedia.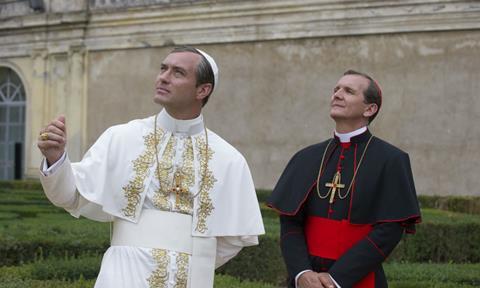 Colt
Scripting on anticipated drama Colt is almost done. The series is produced by Leone Film Group under its banner Lotus and emanates from a Sergio Leone idea framed within six epsiodes about a gun's six bullets shot by children growing up in the Wild West.
Showrunner will be Stefano Sollima (Gomorrah) whose father, Sergio, was himself a spaghetti western writer and director in the '60s (The Big Gundown). Sollima is also writing the screenplay together with Massimo Gaudioso and Luca Infascelli.
The series is set to start shooting in mid-2018.
Django
Revisiting the themes and political subtexts of the spaghetti western, Django is a co-production between Atlantique and Cattleya.
Writing on the story about illegal immigration and the border between America and Mexico is well underway with shoot set to start in spring 2018.
Franco Nero, star of Sergio Corbucci's 1966 original movie, is in talks to make a special appearance, but additional cast has yet to be revealed.
The series is due to air on Sky in Italy and Canal Plus in France.
Extra Pure
Adapted from ZeroZeroZero, the book written by Gomorrah writer Roberto Saviano, Extra Pure will deal with the cocaine trafficking market, moving between Mexican cartels to Italian mafia networks.
Cattleya is producing with Stefano Sollima (Gomorrah) on board to direct the first two episodes and supervising following episodes. Shoot is set to start in late March 2018 with StudioCanal handling international distribution. Cast has to be revealed.
Suspiria De Profundis
Inspired by the Thomas De Quincey book which inspired the Dario Argento movie of the same name, Suspiria de Profundis will be produced by Cattleya and supervised by Argento himself.
The show will follow the lead character of De Quincey as he investigates different horror mysteries between London and Rome at the end of the nineteenth century.
Cattleya is in talks with Flora Sigismondi (The Runaways) for the artistic supervision and is looking for co-production partners on the project, which is tentatively slated for a late 2018 start.
The Kingdom
Based on the book of the same name written by Emmanuel Carrere the TV series will be directed and supervised by Agnieska Holland (House Of Cards) and co-produced by Cattleya with European partners.
Beati Paoli
Giuseppe Tornatore is the showrunner of this crime story about the secret Sicilian association which gave birth to the Mafia some 300 years ago.
Leone Film Group's Lotus is scheduled to start production after Tornatore has finished his next movie.
Vaticano
Based on Gianluigi Nuzzi's three books about the wrongdoings and opaque business of the Vatican, this series will combine factual events with fictional characters. It won't be about the Pope, but about the Vatican as an institution. The screenplay has yet to be written for Leone Film Group.