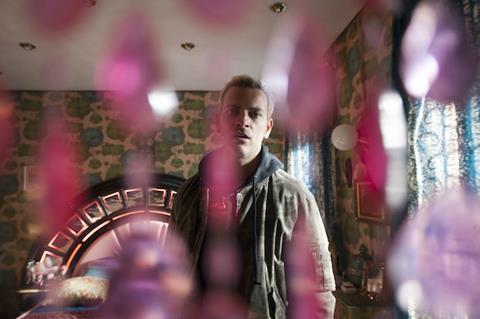 After the global success of its Neapolitan crime series Gomorrah, Italian production stalwart Cattleya will this week unveil in Venice its next major TV project: Suburra.
Netflix's first Original series from Italy, Suburra is a complex crime tale set in modern day Rome, combining politics, religion and criminal power. The release date is October 6 2017.
Below, we reveal the fundamental ingredients behind the series and speak to its key creatives.
A TV series tied to a movie…
Set four years before the events of Cattleya's 2015 film of the same name, Suburra will present some characters from the movie alongside some new characters.
Gina Gardini, who produced the Suburra movie, was showrunner for Cattleya and developed the series for two years.
"The movie is dark and melancholic, the series instead is emotional," says Gardini. "Though I worked on it for two years, once finished I was still surprised how much of the story is driven by feelings. That is easy to understand considering how a two-hour movie has to compress events and twists, compared to a ten hour series, which has more time to explore the characters."
The script is written by Barbara Petronio (Romanzo Criminale) and Daniele Cesarano (Romanzo Criminale) with their team of Ezio Abbate, Fabrizio Bettelli and Nicola Guaglianone. Directors include actor turned filmmaker Michele Placido (Romanzo Criminale).
Cast also includes Francesco Acquaroli (Pasolini) in the role of 'Samurai', Adamo Dionisi (Suburra, the movie), Giacomo Ferrara (Suburra, the movie) and Claudia Gerini (The Passion Of Christ).
Following in the footsteps of Gomorrah?
Both series are dark crime tales inspired by journalistic fiction and Suburra's first season budget is understood to be similar to that of Gomorrah's upcoming third season.
However, Gardini says: "Gomorrah has no irony. Its characters are monsters, you don't want to feel any sympathy for them. Suburra on the other hand has lighter moments, and that's typical of Rome. There's a lot of the cynicism that permeates the city. One thing the two have in common is that they're both told from the point of view of evil men".
"This is a tale of dreams and hopes, not one of evil alone", cautions writer Petronio. "Suburra has a very different pace. There are some episodes that can manage up to ten narrative lines which you never have in Gomorrah".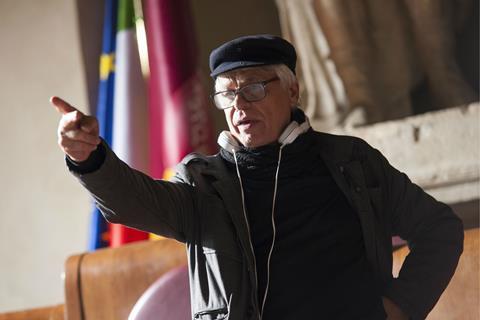 Power
Each of the six main characters in the series is seeking power with the aim of transforming their standing within the comunity.
"In a world dominated by uncertainty having the power to rule your destiny and control your life is a common desire," explains Gardini. "It's not only the fear of terrorism, but also economic crisis and the job instability. In such a scenario having the power to obtain what you want is a sexy and universal theme".
Roma
Suburra was the place in ancient Rome where big shots from the worlds of politics, religion and crime gathered to mediate in secret.
"You have to imagine the power of Washington DC, with the economic force of New York City and the biggest mega-church in the world, all working and plotting together in a very small city," says producer Gardini.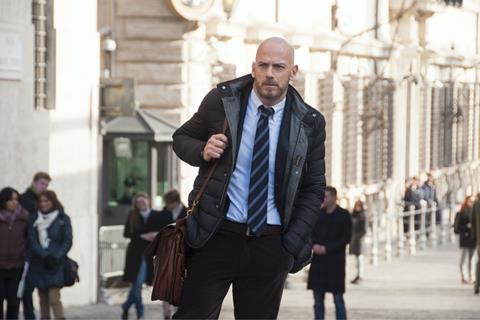 Standout characters?
"I think the gypsy mafia will allure audiences," predicts Petronio. "They're the most unexpected characters because people know nothing about them. They have their rituals, their code of honor, their ethics and way of life."
Female perspective
Equal opportunities may lack in Italy but seemingly not in Suburra. Among the new characters in the series that were not in the movie are a number of strong women roles.
"We worked a lot with the sister of Number 8, whom we didn't see in the film, and then there's Sara Monaschi (performed by actress Claudia Gerini) from whose point of view we enter the Vatican offices," reveals Petronio. "That's a very complicated world and through her, a woman who is trying to climb the ladder of power, we get to fully understand it."
New ground?
Does Petronio think that TV networks would have taken to Suburra ten years ago?
"Absolutely not. The audience wasn't ready. Italian television wasn't familiar with characters this mean, or certain themes being explored like this. Romanzo Criminale and Gomorrah trained the public because the kind of rhythm we gave to Suburra wouldn't have been easy to follow without those two series".
How hands-on were Netflix?
"There's no buyer that doesn't give suggestions and we like to hear from our partners," says Gardini. "What Netflix was very keen about were the characters. What they loved is how emotional Suburra is, how big its perspective is and how universal its themes are".