The Newport Beach Film Festival, running April 21-28, will include Simon Fitzmaurice's debut feature, My Name Is Emily.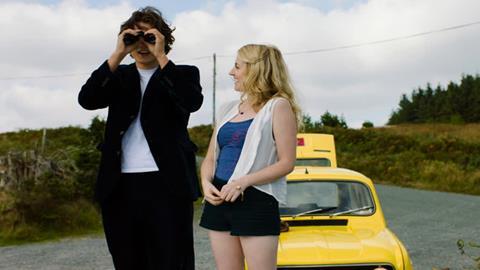 The film will be part of the festival's Irish Spotlight event celebrating Celtic cinema and culture on April 24 and stars Evanna Lynvh as a 16-year-old who runs away from her foster parents to break her father (Michael Smiley) out of a mental hospital. George Webster also stars.
Newport Beach Film Festival CEO Greg Schwenk praised the film, calling it "wonderfully crafted" and "one of the best films of the year."
Other Irish films screenings include Whit Stillman's Love And Friendship starring Kate Beckinsale and Chloë Sevigny, and Mark Noonan's You're Ugly Too, starring Aidan Gillen.
The festival will also feature two short film selections, the first of which, After '16, was commissioned by the Irish Film Board to celebrate the centennial of the 1916 Easter uprising.
Also featured will be the Irish Shorts, a collection of some of the strongest Irish short films of the year.
For further details click here.