From stammering kings to trapped climbers, the performances in the best actor race are particularly diverse in 2010. Jeremy Kay looks at how the actor category is shaping up and profiles some of the names in the mix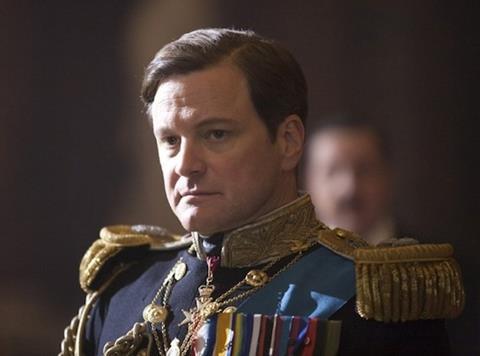 The contest is wide open for this season's best actor contenders. A pool of talented performers are now in the thick of publicity campaigns, criss-crossing the US and in some cases further afield to attend screenings, Q&A sessions and awards shows, granting dozens of interviews in an effort to maximise exposure to their work.
The great roles often require characters to overcome significant hardship and there is no shortage of that this season. As George VI in The King's Speech, Colin Firth is the beating heart of a little-known story about the king's struggle with a debilitating stammer during an unfortunate confluence of events: his accession to the throne, the advent of radio and the start of the Second World War.
Two other notable performances are based on real-life characters. In 127 Hours, James Franco channels rock climber Aron Ralston in a riveting adventure story about the lengths to which one man will go to survive, while Jesse Eisenberg has attained a certain oddball leading man status in The Social Network. As Facebook founder Mark Zuckerberg, he steers a course through business rivals, groupies and jealous friends, contesting lawsuits and getting over the shame of being dumped as he races to construct a game-changing communications pipeline.
Robert Duvall delivers a nuanced performance as a hermit wrestling with guilt in Get Low, while Ryan Gosling illuminates Blue Valentine with a heart-rending portrait of a young lover who clings to the crumbling edifice of his relationship. Javier Bardem produces one of the performances of his career in Biutiful as a spiritual medium and hustler trying to secure a foothold in life while earthly mayhem and the heavy hand of fate close in on him.
Mark Wahlberg unleashes a one-two punch as producer and star of The Fighter, in which he plays an underdog boxer, while Rabbit Hole's Aaron Eckhart is a man in crisis struggling to hold on to marriage following his child's accidental death. In the coming weeks these roles and many more besides will come under the scrutiny of voters from the Academy and other groups. It is going to be a fascinating contest.
Best actor: the leading contenders
COLIN FIRTH
Role: King George VI, The King's Speech
Director: Tom Hooper
What's the story?
The UK's Firth earned his first lead actor Oscar nomination last season for playing a grieving gay professor in A Single Man.Dignity and despair return for the part of George VI, a quietly compelling journey that Academy voters have been lapping up. As the naval officer and brother of Edward VIII who reluctantly accedes to the throne and befriends the speech therapist hired to contain his stammer, Firth imbues the monarch with gentle courage and allows his character to grow in stature without ever showboating.
"There were pitfalls in every direction," Firth tells Screen. "I saw a very narrow line to tread. Stammers have been used for comedy in the past and you have to be honest about how painful it can be, not just for the character but for the people who had to listen to him and who were in his life."
Hooper says: "There isn't a malign bone in Colin's body and he has this gentleness and civility… The power of his performance is that he reveals that part of himself."
JAMES FRANCO
Role: Aron Ralston, 127 Hours
Director: Danny Boyle
What's the story?
Franco has been waiting in the wings for some time and finally gets his big chance with this tour de force solo gig. The actor's famous good looks play second fiddle to his engrossing portrayal of the real-life Ralston, a trapped rock climber in Utah who must amputate his arm to escape.
Working long, physically demanding hours on a claustrophobic set, Franco masters a character arc which goes from defiant loner to humane survivor. Franco presents a man who is never anything less than absorbing. The amputation scene will turn off some voters and there have been reports of faintings during screenings, but the performance is too good to dismiss.
"The most important thing about telling this story is to make the experience seem authentic and that's what Aron tries to get across when he talks about it," Franco tells Screen. "It's not about his personality; it's about making his story universal."
RYAN GOSLING
Role: Dean, Blue Valentine
Director: Derek Cianfrance
What's the story?
Regarded in some circles as the finest actor of his generation, Gosling reminds us why in Blue Valentine. His work as Dean in Cianfrance's epitaph to a relationship is mesmerising as the character falls in love with Cindy (Michelle Williams) and never stops loving, even when the writing is on the wall.
Cianfrance mixes up the timeline with clever use of flashback which makes Gosling's work seem all the more impressive. Dean embraces the affair with a heartbreaking playfulness in the early stages, only for it to curdle into a darker helplessness as the romance turns sour.
Where others might huff and puff, Gosling maintains a transparency throughout and delivers power with minimal effort. The actor can also be seen this year as David Marks in Andrew Jarecki's mystery thriller All Good Things. Either way, Gosling's chances seem strong for a second lead actor Oscar nomination after Half Nelson in 2007.
ROBERT DUVALL
Role: Felix Bush, Get Low
Director: Aaron Schneider
What's the story?
Duvall has been nominated for the Academy Award six times and won the lead actor Oscar for Tender Mercies in 1984. As the mysterious hermit who may or may not be based on a real-life legend from 1930s Tennessee, the veteran actor stamps his mark on every scene and may well land another nod. In arguably his finest performance since The Apostle in 1997, he plays guilt-ridden woodsman Felix Bush who fakes his own funeral and uses the occasion to explain to townspeople his role in a decades-old tragedy.
Duvall is note-perfect throughout this witty, insightful film as the gruff contrarian who keeps up his guard, but the funeral speech is where he steps it up to deliver a devastating masterclass. Bush's recollection of events remains anchored in confusion and sorrow, but the unleashing of a lifetime of pain and anger frees him.
"My wife and I vacation in northern Argentina and [before filming Get Low] I was sitting in this beautiful hotel in the Andes thinking about solitude," Duvall tells Screen. "Nothing ties up definitively. There are no easy answers."
JESSE EISENBERG
Role: Mark Zuckerberg, The Social Network
Director: David Fincher
What's the story?
The Social Network could easily just have been about the dazzling flow of Aaron Sorkin's screenplay and Fincher's vision, but Eisenberg is the force that sucks in the audience. The film works because he masters the battery of neural firing we would expect from an irascible programming prodigy like Facebook founder Mark Zuckerberg.
Eisenberg has built a career playing outsiders who struggle to articulate themselves and he takes things a stage further here. In Eisenberg's hands, Zuckerberg is an irresistible force who has little trouble expressing himself; it's just that the tools he uses to create Facebook result in a temple to anti-social sentiment that taps into the zeitgeist with chilling accuracy.
It was brave to play a character whom nobody seems to like much, and it would be braver still of the Academy to reward Eisenberg with his first nomination.
JAVIER BARDEM
Role: Uxbal, Biutiful
Director: Alejandro Gonzalez Inarritu
What's the story?
Bardem won the supporting actor Academy Award in 2008 for No Country For Old Men and could earn a third nomination (his first came in 2001 for Before Night Falls) for this drama set in the outer circles of Barcelona's underworld. His performance as Uxbal, a good man connected to the spiritual world who strives to look after his family, is a profoundly felt study in tragedy and he shared the best actor prize at Cannes this year.
The fact the film is in Spanish (it is Mexico's foreign-language Oscar submission) and is drenched in suffering and despondency could work against Bardem, however. The sequence of increasingly devastating misfortunes that befall Uxbal may make Biutiful difficult to stomach for some Academy voters, and Bardem may be overlooked.
Still, his oddly romantic performance as an almost saintly single father deeply in love with his children and driven by a misguided desire to help those around him deserves to be seen by a wide audience.
JEFF BRIDGES
Role: Marshal Reuben J Cogburn, True Grit
Directors: Joel and Ethan Coen
What's the story?
Never count out Jeff Bridges, especially now he has cracked the Oscar. At time of writing nobody had seen the Coen brothers' latest offering, a remake of Henry Hathaway's 1969 John Wayne-starrer about a tough US Marshal who teams up with a Texas Ranger to help a young girl track down her father's killer in Indian territory. Bridges reprises Wayne's role as Marshal Reuben J Cogburn.
The part earned Wayne a lead actor Academy Award in 1970, so can Bridges emulate the Duke? If he does, he will join Tom Hanks in an elite club of actors who have won back-to-back Oscars.
Bridges finally claimed the statuette last season for his portrait of a grizzled country singer in Crazy Heart. True Grit is a change of pace but Bridges has proved in his career that he can do anything.
MARK WAHLBERG
Role: 'Irish' Micky Ward, The Fighter
Director: David O Russell
What's the story?
If they handed out Academy Awards for sheer commitment to the cause, Wahlberg would walk away with it this year. The actor-producer started training in a specially constructed boxing ring in his back yard five years ago when he landed the true-life role of the welterweight who took the world title.
Wahlberg kept on training when original director Darren Aronofsky pulled out and continued to fine-tune his pugilist skills when first Matt Damon then Brad Pitt came and went. By the time David O Russell and Christian Bale signed up for the drama, Wahlberg had stepped up to produce, and finally managed to shepherd it onto the screen.
The Fighter received its world premiere at AFI Fest in Los Angeles in early November and played through the roof. Wahlberg is more restrained than Bale, who plays his crack addict half-brother and trainer Dicky Eklund. If Wahlberg gets a nomination it would be his second, following a supporting actor nod in 2007 for The Departed.
Also In The Running
Michael Douglas is being talked about for his engaging performance in Solitary Man as a roguish car salesman whose life takes a downward turn. It has been 22 years since Douglas won the lead actor Oscar for Wall Street.
Aaron Eckhart has won admirers for his heartfelt role as grieving father Howie Corbett in Rabbit Hole. Eckhart's raw performance contrasts with his screen wife Nicole Kidman's more internalised response to their young son's accidental death.
Leonardo DiCaprio will be angling for his fourth Academy Award nomination and is in contention with two dark, psychological roles: 1950s US Marshal Teddy Daniels in Martin Scorsese's Shutter Island (above) and Cobb, the leader of a gang who raid people's dreams, in Christopher Nolan's global smash Inception.
Two-time winner Kevin Spacey has not picked up a nomination since he won the lead actor Oscar for American Beauty 10 years ago. He has been on the campaign trail for his role as disgraced lobbyist Jack Abramoff in the late George Hickenlooper's drama Casino Jack.
British star Jim Sturgesscrosses frozen Siberian wastes and the Gobi Desert as the central character, Janusz, in Peter Weir's gulag escape epic The Way Back.
Stephen Dorff is a film star who re-evaluates his life in Sofia Coppola's Venice Golden Lion-winner Somewhere.
Jim Carrey shines as Steven Russell in I Love You Phillip Morris.
Others who could get a look-in include Matt Damon in Clint Eastwood's supernatural drama Hereafterand Ben Affleck in heist drama The Town.
Also in the running is Andy Garcia for City Island.
Supporting Actor: the major contenders
Geoffrey Rush is a strong candidate following his acclaimed performance in The King's Speech as Lionel Logue, the eccentric therapist who steps in to help George VI (Colin Firth) overcome his stammer. Rush animates the character with a no-nonsense, gently wise demeanour which eventually ingratiates him with the monarch — and he may cast the same spell over Academy voters as he seeks his fourth nomination. Rush won the lead actor trophy for Shine in 1997.
Christian Bale underwent his seemingly mandatory physical transformation for The Fighter, losing 30lbs to play Dicky Eklund, the crack-addled half-brother and trainer of real-life welterweight boxing champion 'Irish' Micky Ward in David O Russell's crowd-pleaser. A widely admired actor famed for his intensity, this would be Bale's first Oscar nomination.
Mark Ruffalo has rarely been as charming as he is in Lisa Cholodenko's family drama The Kids Are All Right. As organic restauranteur Paul, his character's somewhat neutral moral outlook triggers near-catastrophe.
Vincent Cassel is compelling as the elemental ballet company artistic director Thomas Leroy in Black Swan, while Conviction's Sam Rockwell has earned strong notices as Kenny Waters, a wrongly convicted man who pegs his hopes on his crusading sister.
Jeremy Renner earned a lead actor nomination last season for The Hurt Locker and ups the ante again as bank robber James Coughlin in The Town.
Spider-Man-elect Andrew Garfield impressed in The Social Network as Eduardo Saverin, Zuckerberg's early business partner. Armie Hammer could earn a nod for his dual performance as Cameron and Tyler Winklevoss, Zuckerberg's business rivals.
Matt Damon was nominated for a supporting actor Oscar for Invictus last season and is expected to earn plaudits for his role as La Boeuf in the Coen brothers' True Grit starring opposite Jeff Bridges as a Texas Ranger trailing the killers of a young girl's father. Cast-mate Josh Brolin could see his second nomination, for playing the villain Tom Chaney.
Four-time Academy Award nominee Ed Harris could snag a nomination for his part as Mr Smith, a taciturn escapee in Peter Weir's survival epic The Way Back.
In Doug Liman's fact-based drama Fair Game two-time lead actor Oscar-winner Sean Penn is the former American diplomat Joe Wilson whose CIA operative wife is thrown to the dogs.
And what are the odds that Michael Douglas gets a nod for reprising his Oscar-winning role as Gordon Gekko in Wall Street: Money Never Sleeps?