EXCLUSIVE: Heading into AFM, Yarek Danielak's Los Angeles-based production and sales company has entered into a key strategic partnership.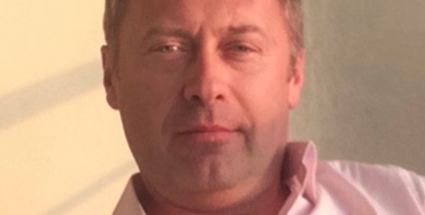 The alliance with feature film equity fund MAP Holdings broadens the scope of Arsenal's ambitions and paves the way for it to handle all future film and TV content funded by MAP.
The first two projects under the deal include the $20m 14th Century-set adventure Warrior Of God that Petr Jakl will direct.
Blood Covenant is based on the bestseller of the same name by Michael Franzese and recounts the life of the former Mob captain of New York's Colombo crime family, who left the criminal underworld behind to become a motivational speaker.
"I am very exited to work with such an experienced and knowledgeable team and look forward to a fruitful future," said Danielak, who brokered the deal with MAP's Barry J Reiss, a businessman and former general counsel with executive experience at the studios.
"We are very happy with what Mr Danielak has done for MAP's films so far and hope for a great collaboration and success with the Arsenal team," said Steven J Brown, who produces both the aforementioned titles.
MAP and its projects are represented by WME and Stuart Manashil.