AFM top brass announced on Thursday that more than 400 films will screen at the Santa Monica market including 80 world and 324 market premieres.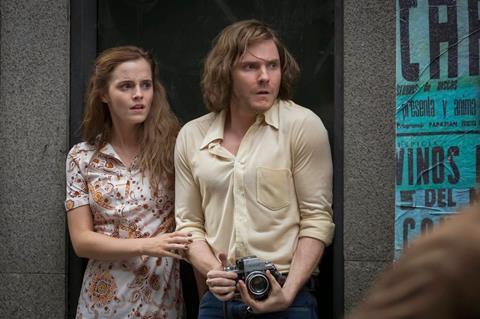 Among the world premieres are Protagonist Pictures' Trespass Against Us starring Michael Fassbender and Brendan Gleeson, Conquistador's The Phenom with Ethan Hawke and Paul Giamatti and and John Travolta in Hannibal Classics' I Am Wrath.
Further world prems include two Fortitude International tiles: Urge with Pierce Brosnan and Ashley Greene and Daughter Of God, with Keanu Reeves.
AFM market premieres include Content's Janis: Little Girl Blue from Amy Berg, Mongrel International's Angry Indian Goddesses and The Exchange's Ithaca from director Meg Ryan starring Tom Hanks.
Further market debuts include Beta Cinema's Colonia with Emma Watson and Daniel Brϋhl, Arclight's The Confirmation starring Clive Owen and Maria Bello, Metro International Entertainment's Urban Hymn and Electric Entertainment's Go With Me, starring Athony Hopkins, Julie Stiles and Ray Liotta.
The AFM is scheduled to run from November 4-11. The full catalogue is available here.