Ethan Hawke and Emma Watson star in thriller from director of The Others and The Sea Inside.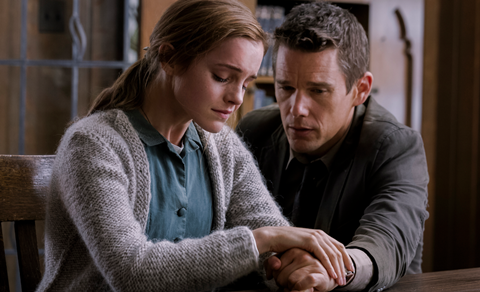 Regression, the sixth film from feted Spanish director Alejandro Amenábar (The Sea Inside) will open the San Sebastian Film Festival (Sept 18-26) on September 18.
Ethan Hawke and Emma Watson star in the anticipated thriller in which a father is accused of a sexual assault he has no memory of committing.
Regression, also written by Amenabar, will play out of competition.
In an interview with ScreenDaily, Amenabar's regular producer Fernando Bovaira (The Others) said of the world-premiere berth: "Alejandro has been in every A- list festival but never in San Sebastian. When they asked us, we just coudn't say no. Under Rebordinos' [festival director Jose Luis Rebordinos] watch, we have all seen the festival grow its international impact so we are very happy to be the opening film".
"It's a complex film, as all of Alejandro's films are", continued Bovaira. "It's a psychological-thriller but combines genres: it's also a drama and a has horror elements. It may seem a classic genre piece but it reveals a story that affects us all."
"Alejandro had wanted to work with Ethan for a very long time so we were delighted," added the Open Your Eyes and Biutiful producer. "He's a great actor and also a great guy. Emma had expressed her wish to work with Alejandro so it was quite easy to make a deal in the end".
Bovaira, who praised the film's collaborators in Toronto where the $20m film was shot, also praised the work of production designer Carol Spier: "It's not a film packed with digital effects but the look of it was very important. We worked hard to make it look as it should and Carol has been a key player".
Telecinco Cinema present Regression, a Spanish-Canadian production by MOD Entertainment, MOD Producciones, Himenóptero, First Generation Films, Telefónica Studios and Regression A.I.E.
The film was made in association with FilmNation Entertainment, and with the participation of Telefilm Canada, in collaboration with Mediaset España and with the participation of Movistar+.
Regression will open in Spain on October 2 followed by releases in Germany, UK, France, Italy, China and Korea later this autumn.