Director: Alejandro Gonzalez Inarritu (Mexico)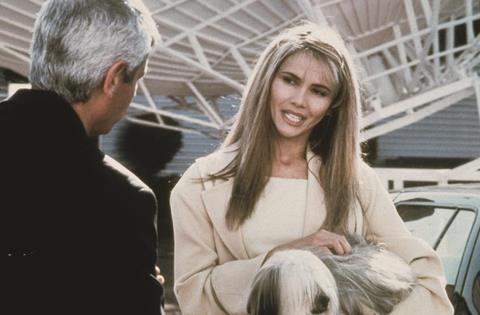 Amores Perros was seen as the first marker of the Mexican New Wave, and the gritty drama also launched the careers of four major voices in international cinema: director Alejandro Gonzalez Inarritu, writer Guillermo Arriaga, actor Gael Garcia Bernal and cinematographer Rodrigo Prieto.
The dramatic thriller comprises three stories set in contemporary Mexico City, its characters linked by a car accident. They also share an obsession with dogs — the 'perros' of the title. The film features several bloody dog-fighting scenes which, insist the film-makers, caused no harm to any of the animals.
Amores Perros won a slew of awards, including best film at Cannes Critics' Week, the Ariel Award for best picture from the Mexican Academy of Film and the foreign-language Bafta. It was also nominated for the best foreign-language film Oscar.
However, it was not merely a critics' darling, making $21m at the international box office (on an estimated production budget of $2.4m). This global success is even more impressive considering its 154-minute running time and hard-to-watch scenes of animal brutality; never an easy sell to audiences.
It was a breath of fresh air from Mexico, representative of a new generation of film-makers. Amores Perros showed a remarkable mastery of craft from a first-time feature director, drawing comparisons to Pulp Fiction. "It's a story that deals with human pain, love and death — which make no distinction of social class," Inarritu has said of his film, which showed a side of Mexico City never before seen on screen.
Amores Perros is also remembered as the springboard that launched international careers: Arriaga wrote the 2015 Venice Golden Lion winner From Afar; Bernal followed his starring role with Y Tu Mama Tambien(2001), then worked with film-makers such as Pedro Almodovar (Bad Education, 2004) and Jim Jarmusch (The Limits Of Control, 2009). Cinematographer Prieto has gone on to work with Spike Lee (25th Hour, 2002), Ang Lee (Brokeback Mountain, 2005) and Martin Scorsese (The Wolf Of Wall Street, 2013).
And, following his brave debut, Inarritu has made such audacious films as 21 Grams (2003), Babel (2006), Biutiful (2010), Birdman (2014) and 2015's lauded The Revenant. His first feature can be seen as opening the pathway for a new wave of Mexican talent to tell stories both at home and abroad.
Mexico's cinematic Golden Age lasted from the 1930s-50s, and there had only been rare spots of international interest in the decades before Amores Perros. Quick on its heels came Alfonso Cuaron's Y Tu Mama Tambien, which paired Bernal with best friend Diego Luna in a sexy road-trip story that opened even more international eyes to the vibrancy of new Mexican cinema.
Off the back of his film, Cuaron was invited to direct Harry Potter And The Prisoner Of Azkaban (2004), followed by Children Of Men (2006) and the multi-Oscar winning Gravity (2013). And it's all thanks to Amores Perros, which opened the door for directors like Inarritu and Cuaron to move to Hollywood and take their unique visions with them.