First trailer and images from Disney's "untold story" of the Sleeping Beauty villain, played by Angelina Jolie.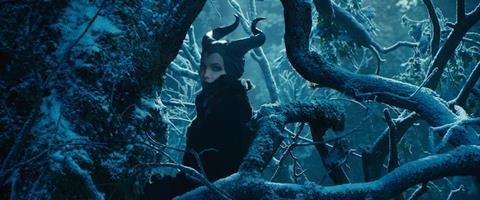 Disney has unveiled the first trailer for Maleficent, the live action "untold story" of the iconic Sleeping Beauty villain.
Out in May 2014, Maleficent stars Angelina Jolie as the titular character who suffers a ruthless betrayal when trying to protect her forest kingdom, an act that begins to turn her pure heart to stone.
The film, directed by Robert Stromberg and based on a screenplay by Lina Woolverton, also stars Sharlto Copley, Elle Fanning, Sam Riley, Imelda Staunton, Juno Temple and Lesley Manville.
Check out the striking teaser below.