China-US-Australia co-production set for major Chinese New Year release.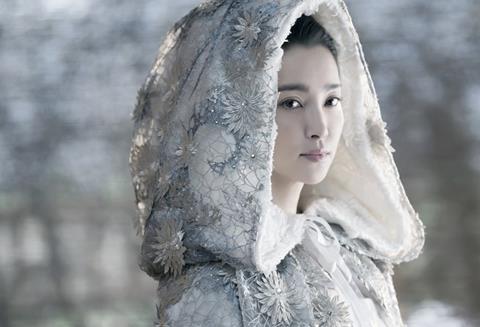 Arclight Films has picked up worldwide rights to Chinese 3D fantasy adventure Zhong Kui: Snow Girl And The Dark Crystal, co-directed by Peter Pau and Zhao Tianyu.
The $30m China-US-Australia co-production is one of the major releases in China over the upcoming Chinese New Year (February 19).
Arclight has worldwide rights excluding China, HK/Macau, Taiwan, Malaysia, Singapore, Vietnam and Aus/NZ.
The film stars Chen Kun (Bends, Young Detective Dee) as the legendary Chinese anti-hero, Zhong Kui, who is forced into battle in the realms of Heaven, Earth and Hell to protect the people of his country and the woman he loves. Li Bing Bing also stars.
Produced by Ann An of China's Desen International Media, the film was co-financed by Warner Bros and Village Roadshow Pictures Asia, while China's Wanda Media recently joined as a partner on financing, distribution and marketing.
In addition to directing, Peter Pau, who won an Oscar for his cinematography on Crouching Tiger, Hidden Dragon, served as a producer, DoP and VFX supervisor on the film.
"We have assembled the best of the best from around the world on a film with 1,300 special effect shots," said An. "We aim to present the finest 3D fantasy experience possible to audiences in China and all around the world."
Village Roadshow has distribution rights in Singapore, Australia and New Zealand. Warner Bros has rights in Taiwan, Hong Kong, Malaysia and Vietnam.