ACTOR: Arnold Oceng arrived in London from Uganda at the age of one, and wasted little time in getting his first professional role, aged six.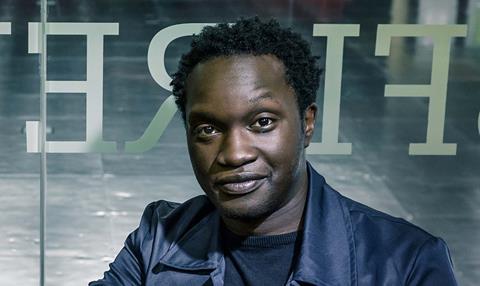 Click here for more Stars of Tomorrow
"Learning on the job was my drama school," he says.
Oceng sees his career as a series of stepping stones, starting with work on UK TV series Grange Hill between 1999 and 2004.
Noel Clarke's Adulthood was the next notable step. "It introduced me to the silver screen and it's a film that's always going to be dear to my heart," he says.
Small roles in independent UK films such as 4.3.2.1. and My Brother The Devil followed, before acting alongside Reese Witherspoon in The Good Lie, Philippe Falardeau's drama about Sudanese refugees given the chance to settle in Kansas.
"I love all the films I'm involved in, even if they don't sometimes come out how you expect," Oceng says. "I just want to show people through my career that you can do indie films, big-budget films and work on both sides of the Atlantic. As long as the script is good, you should be there."
Like The Good Lie, many of Oceng's recent films, such as Amma Asante's BFI London Film Festival opener A United Kingdom and Danish boxing biopic The Greatest Man, have been based on true stories.
"The films I was doing growing up, it wasn't hard to get into character because you're either that guy or you know someone like that growing up in the area," he says, adding that now "I don't really want to play a character that's close to me because there's not a lot of acting involved in that."
Oceng is currently appearing onscreen in Brotherhood.
Contact Gary O'Sullivan, Troika gary@troikatalent.com