Shanghai Media Group, Tencent Video, All3Media, Viacom among attendees.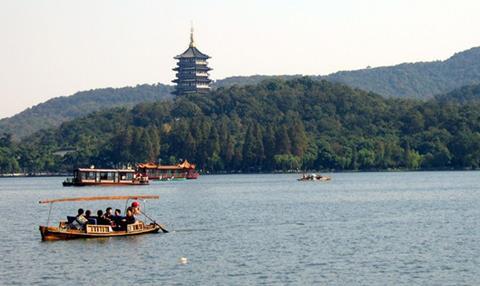 The inaugural MIP China (23-25 May), taking place in the city of Hangzhou, will host at least 55 local and international TV companies.
Chinese companies will include regional broadcasters and online platforms such as Shanghai Media Group, Hunan TV, Nanjing Broadcasting, Sichuan TV, Tencent Video, Zhejiang TV, and ZJSTV.
Drama and animation firms set to attend include Daylight Entertainment, Dream Sky Film, Dream Stardom TV, Film TV, Hakim Unique Group, Huace Film & TV, New Classics Media, JY Animation, Shengxihuashi Culture and Media, Talent Television and Film, The Leftpocket Animation Studio, Zespa Media and Zhongnan Animation.
The event will offer matched one-to-one meetings between Chinese and international companies interested in developing or co-producing content for China and global markets.
Among 30 international companies participating will be All3Media, ABS-CBN, Caracol TV, Flame Media, Global Agency, Globo TV, GMA Worlwide, MBC Group, Millimages, Sony Pictures/Huaso Film, Televisa, TV Azteca, Viacom, and ZDFE.
"The enthusiastic reaction from Chinese and international companies to the inaugural MIP China Hangzhou underlines the potential for cross-border content development between Chinese and international production companies," said Ted Baracos, director of market development at Reed MIDEM's television division, which has organised the event.
"Over two and a half days delegates will access meetings, social events, and company visits that will help create new business and partnership opportunities."