Amy and Senna director cautioned against the rising cost of education at the Screen Film Summit.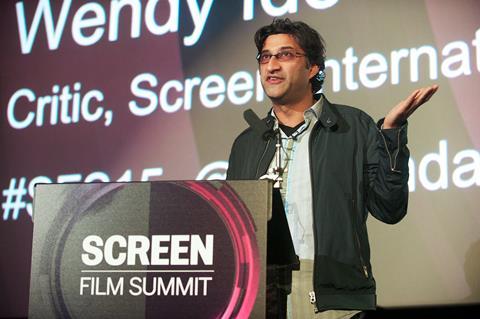 Asif Kapadia has warned that young filmmakers starting out today are unlikely to get the same opportunities that he did due to the cost of education in the UK.
Speaking at the Screen Film Summit in London, the director said: "The reason that Amy and Senna bring money into the UK is because I was given a grant to go to film school."
It is unlikely, he added, that, if he were setting out on his career today, he would have been able to afford to pay to study his craft.
Kapadia grew up in Hackney and went on to study film at three different higher education institutions.
The director's advice to young filmmakers was to "be bold, be crazy," in order to stand out from the crowd. "It's about finding what makes you unique".
He cited his own feature debut, The Warrior - a Hindi-language drama set in feudal India with no stars - as an example, and described the project in retrospect as "a mad idea."
"You cannot second guess if you have never done it before, you can only make the film you want to make."
The filmmaker paid tribute to the contribution of his French producer, Bertrand Faivre, for believing in him and the project, adding: "There shouldn't be so much pressure on directors to have a hit with your first or second movie. Each film is a challenge and the key is to have like-minded people around you willing to follow you. And if you fail, try again."
In a spirited interview, Kapadia also talked about his struggle to persuade people that his vision for Senna would work.
"I must have been the 50th director they approached on Senna. Everyone said no."
He was determined to make the film without resorting to using talking head interviews, an idea which met with initial resistance.
Ultimately, he recalled, he had to point out that it would be his name that appeared on the credits as director.
"Making a film is political as much as artistic; learn when to compromise and when not to, carefully."