ScreenDaily brings you a list of potential Best Supporting Actor candidates.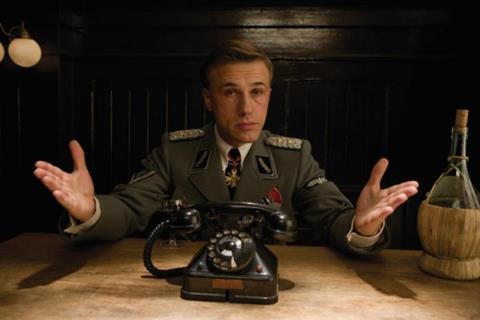 Could it be a foregone conclusion that the Austrian actor will win the Academy Award for his scene-stealing, nay movie-stealing, performance as Colonel Hans Landa?
The ever-reliable Tucci brings a disturbed inner life to the serial killer and rapist George Harvey, who on the surface is a charming bachelor and behind closed doors, a calculating psychopath.
Tapping into his new comic following from TV's 30 Rock, Baldwin grabs the lion's share of laughs and steals scenes from Meryl Streep, no less, as the fifty-something lawyer who cheats on his trophy wife with his ex-wife.
Between Zombieland and 2012, Harrelson managed to deliver one of his finest dramatic performances in years as a salty, off-colour army captain who has the unenviable task of notifying loved ones of their losses.
The versatile Sarsgaard is effortlessly charming as David, the adult seducer of 16-year-old Jenny in An Education. Yet as his character is revealed as increasingly corrupt and deceitful, the US actor wears his amorality with a truly British reserve.
US actor Schneider made a strong impression as John Keats' best friend Mr Brown; a sometimes comic, sometimes dark character. Although his Scottish accent flounders on occasion, Schneider's characterisation full of masculine aggression is a highlight of Campion's film.
A favourite in the best actor category, Bridges also gave a winning performance in a return to The Big Lebowski territory as Bill Django, a Vietnam vet and New Age hippie who runs the army-endorsed psychic unit, The New Earth Army.
Like Bridges, Clooney is a leading actor contender as well, but his deliciously deadpan comic performance as the former army psychic warrior now running a dance school could give him a shot at two nominations.
It is the less showy part of the two brothers, but Gyllenhaal acquitted himself well as the hard-drinking jailbird who cleans up his act to care for his sister-in-law and two nieces when his brother is declared dead.
Schreiber gives a hilarious supporting performance as cross-dressing Vilma, bringing a deadpan masculinity appropriate to the gender-bending movement that was all a part of the Woodstock tapestry.