Leading contenders The Grand Budapest Hotel and Birdman catapulted Twentieth Century Fox to the top.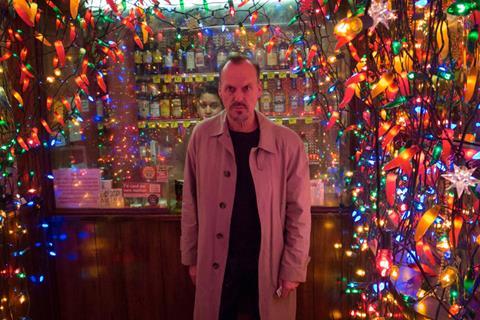 Scroll down for full list
Twentieth Century Fox has topped the list of distributors with films nominated for BAFTAs.
The Grand Budapest Hotel led the pack with 11 nods while Birdman came joint second with 10, helping Fox notch up 26 nominations, of which a record 24 come from Fox Searchlight.
Universal came second with 17, aided by the 10 nominations scored by British favourite The Theory of Everything and five for Boyhood.
StudioCanal was in third place with a total of 15 nominations, with nine nods for fellow British favourite The Imitation Game. '71, Paddington and Under the Skin each secured two nominations.
Entertainment One amassed 10, with four nominations for both Mr. Turner and Nightcrawler as well as two for Foxcatcher.
Warner Bros secured eight, with four for Interstellar, two for American Sniper and one apiece for The Lego Movie and The Hobbit: The Battle of the Five Armies.
Artificial Eye also rounded up eight with titles such as Citizenfour and Still Alice securing single nominations and Ida getting two.
Disney trailed with five, with a brace of nominations for both Guardians of the Galaxy and Into the Woods with a single nod for animated Big Hero 6.
Sony Pictures also managed to secure five nominations with a single film – Whiplash.
Full list of distributors/films
Alchemy (1)
Kajaki: The True Story 1
Altitude (1)
20 Feet From Stardom 1
Artificial Eye (8)
Citizenfour 1
Ida 2
Leviathan 1
Lilting 1
The Lunchbox 1
Still Alice 1
Two Days, One Night 1
Disney (5)
Big Hero 6 1
Guardians of the Galaxy 2
Into the Woods 2
Entertainment Film (2)
Big Eyes 2
Entertainment One (10)
Foxcatcher 2
Mr. Turner 4
Nightcrawler 4
Munro Film Services (1)
Northern Soul 1
Pathe (3)
Pride 3
Picturehouse Entertainment (2)
20,000 Days on Earth 1
Virunga 1
Sony Pictures (5)
Whiplash 5
Studio Canal (15)
'71 2
The Imitation Game 9
Paddington 2
Under the Skin 2
Twentieth Century Fox (26)
Birdman 10
Dawn of the Planet of the Apes 1
Gone Girl 2
The Grand Budapest Hotel 11
Wild 1
X-Men: Days of Future Past 1
Universal (17)
The Boxtrolls 1
Boyhood 5
The Theory of Everything 10
Trash 1
Warner Bros (8)
American Sniper 2
The Hobbit: The Battle of the Five Armies 1
Interstellar 4
The Lego Movie 1