The 81 features submitted for foreign-language Oscar contention will be whittled down to a shortlist of nine in mid-December, before being narrowed further to the final five nominations. Screen delivers the lowdown on this year's contenders.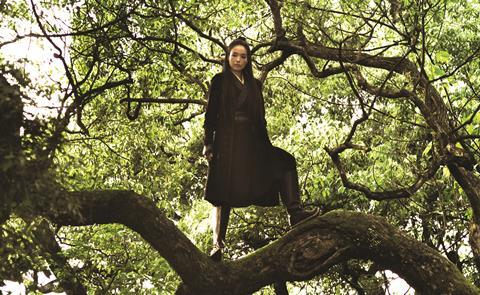 Predicting the winner of the best foreign-language film Oscar used to be easier. Academy rules dictated voters had to see the foreign-language entries in a cinema, in the US. This meant the average voter in this category tended to be someone, usually retired, with plenty of time on their hands.
A sentimental and conservative group, they enjoyed historical epics, Second World War stories and "anything with a grandfather and his grandson", suggests Mark Johnson, chair of the Academy's foreign-language film award committee. But Johnson's 12-year tenure has gradually re-invigorated the category.
Johnson has introduced screeners, reduced the number of films members have to see to be eligible to vote, and internationalised the selection process. And the category has subsequently felt much more reflective of the films that have electrified the international industry over the past year.
The voting is split into two stages. In Phase 1, nearly 400 Academy members (who must commit to watching at least 16 films) split into three groups, giving each a numerical rating of between seven and 10 (including half points). The top six point-scorers go through to the next round.
The executive committee, led by Johnson, then chooses a further three finalists - typically titles overlooked by the three groups - to bring the tally up to nine films. The shortlist of nine is then viewed by three Phase 2 uber-committees of actors, film-makers and crafts-people in Los Angeles, New York and London (introduced last year) who choose the final five nominees. The entire Academy membership is then sent DVD screeners of the final five.
But although foreseeing the winner is generally now more difficult, front runners are inevitably emerging this year. France's Mustang, Argentina's The Clan, Iceland's Rams, Sweden's A Pigeon Sat On A Branch Reflecting On Existence, Jordan's Theeb, Hou Hsiao-Hsien's The Assassin, Brazil's The Second Mother, Denmark's A War and Norway's The Wave will all be in contention.
Ironically enough, the film to beat is again a Second World War historical epic of sorts, loosely about a father and a son. But Hungary's Son Of Saul is anything but sentimental and shows us the Holocaust from a perspective we have never seen before. It's a brave and audacious piece of film-making from a first-time director, and for this reason at script stage few financiers were willing to back it.
Will it go all the way? We'll find out on January 14, 2016.
EUROPE
11 Minutes (Poland)
Dir Jerzy Skolimowski
Poland won the Oscar last year with Pawel Pawlikowski's Ida, and its entry this year is an exhilarating, fast-paced title from writer-director Skolimowski. 11 Minutes screened in competition at Venice and London, and played at Toronto and Busan. It is Skolimowski's first directing effort since Essential Killing in 2010.
Contact HanWay Films info@hanwayfilms.com
1944 (Estonia)
Dir Elmo Nüganen
Securing the highest opening weekend on record in Estonia, Nüganen's third feature centres around events in 1944 when Estonia faced attacks from both the Red and German Armies. Last year's Tangerines — in which Nüganen starred — was the first Estonian film nominated for the foreign-language Oscar.
Contact Eyewell m.werner@eyewell.se
Aferim! (Romania)
Dir Radu Jude
Jude's 'Balkan Western' won the Silver Bear Award at Berlin and has gone on to screen widely on the international festival circuit. Romania has never made the Oscar shortlist. 4 Months, 3 Weeks And 2 Days was controversially omitted from the final five in 2008, leading to reforms in the nomination process.
Contact Beta Cinema beta@betacinema.com
Arabian Nights ­ Volume 2, The Desolate One (Portugal)
Dir Miguel Gomes
Portugal has chosen the second volume of Gomes's epic trilogy to represent the country in the foreign Oscar category. The film drew inspiration from the famous folk tale to craft a contemporary story set in an economically devastated Portugal. The trilogy debuted in Directors' Fortnight at Cannes. This is the second time Gomes has represented Portugal, following Our Beloved Month Of August in 2009.
Contact The Match Factory info@matchfactory.de
Babai (Kosovo)
Dir Visar Morina
Morina's first feature, about a father and son living under Slobodan Milosevic's brutal regime, had its international premiere at Karlovy Vary, where it won the directing prize, and went on to win prizes at Munich. This is the second time Kosovo has submitted a film since being recognised by the Academy as an independent country last year.
Contact Heretic Outreach info@heretic.gr
Baby (A)lone (Luxembourg)
Dir Donato Rotunno
Adapted from Tullio Forgiarini's novel Amok, Luxembourg's entry follows a young girl and boy growing up surrounded by a culture of violence, drugs and pornography. Luxembourg is yet to secure a foreign Oscar nomination, but it took home its first ever Oscar in 2014 with animated short Mr Hublot.
Contact Iris Productions info@irisproductions.lu
Bota (Albania)
Dir Iris Elezi, Thomas Logoreci
Directed by husband-and-wife team Elezi and Logoreci (and written by Elezi), Bota follows the lives of characters who frequent an isolated café. It won the FEDEORA critics' prize at Karlovy Vary earlier this year and the FIPRESCI prize at the Reykjavik Film Festival. Albania is yet to secure a nomination.
Contact Partner Media Investment info@pmisrl.eu
The Brand New Testament (Belgium)
Dir Jaco Van Dormael
This is the third time Van Dormael has been chosen to represent Belgium in this category, following Toto The Hero and The Eighth Day. The Brand New Testament stars Catherine Deneuve and is a religious satire in which God lives in Brussels. The film premiered in Cannes in Directors' Fortnight earlier this year. Belgium's last nomination was The Broken Circle Breakdown, in 2014.
Contact Camille Neel, Le Pacte c.neel@le-pacte.com
Don't Be Bad (Italy)
Dir Claudio Caligari
Italy's surprise entry (the front-runner had been Nanni Moretti's My Mother) is the third and final film from Caligari, who died in May. The gritty drama about life on the outskirts of Rome screened out of competition in Venice. Paolo Sorrentino's The Great Beauty won the Oscar for best foreign-language film in 2014.
Contact Rai Com, Mattia Oddone mattia.oddone@rai.it
Enclave (Serbia)
Dir Goran Radovanovic
Radovanovic's second feature was awarded the audience award at the Moscow Film Festival in June. It tells the story of a tiny Serb community living under UN protection in Kosovo.
Contact Sein + Hain mail@seinundhain.de
The Fencer (Finland)
Dir Klaus Härö
This inspirational drama is based on the true story of Endel Nelis, a man who escaped Leningrad's secret police in the early 1950s and became a famed fencing coach in Estonia. This is Härö's fourth time representing Finland in the Oscar race; the country has only made it to the nomination stage once, in 2003 with Aki Kaurismäki's The Man Without A Past.
Contact The Little Film Company robbie@thelittlefilmcompany.com
Flowers (Spain)
Dirs Jon Garano, Jose Mari Goenaga
The first Basque-language film to be submitted by Spain, Flowers won the Cine Latino Award at the Palm Springs International Film Festival and was nominated for two Goya Awards. Spain has won the Oscar four times, most recently in 2005 for Alejandro Amenabar's The Sea Inside. Flowers is the story of a middle-aged woman whose life changes when she starts to receive bouquets from an anonymous admirer.
Contact Film Factory info@filmfactory.es
Goat (Slovakia)
Dir Ivan Ostrochovsky
Ostrochovsky's debut feature portrays an ex-Olympic boxer who returns to the ring to earn money and tries to persuade his partner not to have an abortion. The film made its debut in the Berlinale Forum earlier this year. Slovakia has never been nominated for a foreign-language Oscar.
Contact Pluto Film Distribution info@plutofilm.de
Goodnight Mommy (Austria)
Dirs Veronika Franz, Severin Fiala
This chilling horror film from debut directors Franz and Fiala played in Venice Horizons 2014, where it won plaudits as a classy auteur genre film. Austria has been on a roll in recent years — The Counterfeiters and Amour won the Oscars in 2008 and 2013, while Revanche was nominated in 2009.
Contact Films Distribution sanam@filmsdistribution.com
The High Sun (Croatia)
Dir Dalibor Matanic
Focusing on three different love stories in war-torn Yugoslavia, The High Sun won the Jury Prize when it premiered in Un Certain Regard at Cannes this year, going on to pick up a string of awards at the Pula Film Festival. If nominated, it would be the first time for Croatia.
Contact Sebastian Chesneau, Cercamon sebastien@cercamon.biz
Home Care (Czech Republic)
Dir Slavek Horak
Horak's feature directing debut premiered at Karlovy Vary, where Alena Mihulova won the best actress award for her role as a selfless home care nurse in a Moravian village. The Czech Republic was last nominated in 2004 for Zelary, while Jan Sverak's Koyla, (on which Horak was a 2nd AD) won in 1997.
Contact M-Appeal berlinoffice@m-appeal.com
Honey Night (Macedonia)
Dir Ivo Trajkov
This tense thriller from one of Macedonia's leading directors is set during one dramatic night at the beginning of the 1990s, as the newly established Republic of Macedonia celebrates its independence. It's also the 10th anniversary of the marriage of the deputy minister and his wife, and domestic fault lines are revealed as past political dealings come to light.
Contact Kaval Film info@kavalfilm.com.mk
Iraqi Odyssey (Switzerland)
Dir Samir
This engaging 3D documentary by acclaimed Iraq-born, Switzerland-based Samir illuminates the past 50 years of Iraq's troubled history through the eyes of the director's own family. Iraqi Odyssey premiered at Toronto in 2014, before going on to become a favourite on the international festival circuit.
Contact Autlook Film Sales welcome@autlookfilms.com
The Judgment (Bulgaria)
Dir Stephan Komandarev
Thanks to festival success with The World Is Big And Salvation Lurks Just Around The Corner in 2008, Komandarev is Bulgaria's most internationally renowned director. The Judgment is the story of the relationship between a father and son who live near the Bulgarian-Turkish-Greek border and must find a way to forgive each other for past grievances.
Contact Premium Films contact@premium-films.com
Labyrinth Of Lies (Germany)
Dir Giulio Ricciarelli
Sony Pictures Classics called this ³the gem under the rock² at Toronto 2014 when it acquired North American rights. Ricciarelli's procedural about a fictitious young prosecutor instrumental in setting in motion the Auschwitz Trials holds a mirror up to a fascinating and little-known episode in German post-war history. Alexander Fehling delivers a compelling lead performance.
Contact Beta Cinema beta@betacinema.com
Modris (Latvia)
Dir Juris Kursietis
Kursietis's well-crafted feature debut is about a disaffected teenager drifting through life with no direction or ambition. Modris has played extensively at festivals, earning praise for its portrayal of a young man (played by the non-professional actor Kristers Piksa) desperately in need of help from either family or society.
Contact Red Dot Media modris@reddotmedia.lv
Moira (Georgia)
Dir Levan Tutberidze
This story of a poverty-stricken family living in a seaside town and struggling to rise above the temptations of crime to make an honest living debuted at San Sebastian. It marks the sixth feature of Tutberidze, who began his film career as an actor in 1989.
Contact Cinetech Film newgeofilm@yahoo.com
Mustang (France)
Dir Deniz Gamze Ergüven
Although its selection as France's Oscar submission certainly raised eyebrows, this Turkish-language drama about five sisters growing up in rural Turkey was highly acclaimed when it premiered in Cannes Directors' Fortnight and has gone on to sell widely around the world. First-time director Ergüven, who grew up between Paris and Ankara, trained at Paris's prestigious La Fémis film school.
Contact Kinology festivals@kinology.eu
Our Everyday Story (Bosnia and Herzegovina)
Dir Ines Tanovic
This first narrative feature from documentary film-maker Tanovic follows a middle-class Sarajevan family struggling with unemployment and illness. The film is a co-production between Dokument Sarajevo, Croatia's Spiritus Movens and Slovenia's Studio Maj.
Contact Dokument Sarajevo dokumentdoo@bih.net.ba
The Paradise Suite (Netherlands)
Dir Joost van Ginkel
Intertwining multiple narrative threads that follow characters dealing with challenging issues in modern-day Amsterdam, van Ginkel's social drama packs an emotional punch and sends a timely message about the plight of immigrants in Europe. The film premiered at TIFF as part of the Discovery programme.
Contact Media Luna New Films info@medialuna.biz
A Pigeon Sat On A Branch Reflecting On Existence (Sweden)
Dir Roy Andersson
This acclaimed surrealist comedy-drama, the conclusion of Andersson's 'Living' trilogy, marks the 72-year-old director's best shot at an Oscar, and his fourth time representing Sweden in the race. The film will need a fresh push, though, because of its comparatively early launch: it won the Golden Lion in Venice in September 2014. Sweden was last nominated in 2004 for As It Is In Heaven.
Contact The Coproduction Office sales@coproductionoffice.eu
Rams (Iceland)
Dir Grimur Hakonarson
Iceland has a strong shot at a nomination this year with Cannes Un Certain Regard prize-winner Rams (Hrutar), the story of a pair of estranged sheep-farming brothers in remote Iceland. The film has continued to pick up steam on the festival circuit, claiming recent awards in the Hamptons and Zurich. Iceland was last nominated in 1991, for Fridrik Thor Fridriksson's Children Of Nature.
Contact New Europe Film Sales jan@neweuropefilmsales.com
Sivas (Turkey)
Dir Kaan Müjdeci
The debut feature from former documentarian Müjdeci is as unflinching as it is unsentimental. The tale of a troubled young boy from the inhospitable Anatolian wastelands who forges a bond with a wounded dog, the film is not without controversy. The non-judgmental stance on the world of underground dog-fighting prompted some boos at Venice 2014, but the film was awarded the Special Jury Prize nonetheless.
Contact Coloured Giraffes nazli.kilerci@gmail.com
Son Of Saul (Hungary)
Dir Laszlo Nemes
The film on everyone's lips this year. Unfolding in eight languages, Nemes's remarkable debut provides an original window into the horrors of the Holocaust. The story closely follows a 'Sonderkommando', a Jewish prisoner forced to work in the Auschwitz concentration camp, and his quest to bury a body he claims to be his son. The film premiered at Cannes, where it picked up the Grand Jury Prize, and has been sold widely around the world, including to Sony Pictures Classics for the US.
Contact Films Distribution info@filmsdistribution.com
The Summer Of Sangaile (Lithuania)
Dir Alanté Kavaité
The second feature from Lithuania-born, Paris-based Kavaité premiered in the World Cinema Dramatic Competition at Sundance earlier this year. The coming-of-age film was acclaimed for its joyful portrait of adolescence and first love, as well as its stunning photography and the lead performances of Julija Steponaityte and Aiste Dirziute.
Contact Films Distribution sanam@filmsdistribution.com
Sunstroke (Russia)
Dir Nikita Mikhalkov
Based on a short story by Nobel Prize-winning Russian author Ivan Bunin, Sunstroke was awarded the prize for the best Russian film of 2014 at the country's Golden Eagle awards. The epic love story is about a Tsarist soldier awaiting his fate in a Bolshevik-run prison camp. Two of the veteran director's previous films have been nominated in the foreign-language film category: 1992's Close To Eden and his 1995 Stalin-era epic Burnt By The Sun, which went on to win.
Contact Wild Bunch obarbier@wildbunch.eu
The Tree (Slovenia)
Dir Sonja Prosenc
Prosenc's feature debut has played widely on the festival circuit this year, including at CPH: PIX, Karlovy Vary and Mumbai. The Slovenian film-maker uses different narratives to weave together an art-house tale about a family torn apart by an accident. Katarina Stegnar, Jernej Kogovsek, Lukas Matija and Rosas Ursic star in the film, which is produced by Prosenc's own Ljubljana-based outfit Monoo.
Contact Monoo rok@monoo.si
Under Milk Wood (UK)
Dir Kevin Allen
Rhys Ifans and singer Charlotte Church star in the Welsh-language feature version of Dylan Thomas's celebrated 1954 radio play. The surreal story is about Blind Captain Cat, who is tormented by dreams of his drowned shipmates and the innermost thoughts of the inhabitants of small Welsh fishing village Llareggub. Actor-director Allen co-wrote the adaptation with Murray Lachlan Young and Michael Breen.
Contact Metro International sales@metro-films.com
Viva (Ireland)
Dir Paddy Breathnach
Set against the vivid backdrop of Havana's drag clubs, Breathnach's energetic Spanish-language Irish production is about a young gay man's troubled relationship with his father. The script is by Mark O'Halloran, who wrote and starred in Room film-maker Lenny Abrahamson's 2004 feature debut Adam & Paul. O'Halloran also appears in Viva with Jorge Perugorria, Luis Alberto Garcia and Hector Medina. Rob Walpole's Treasure Entertainment produced the film, which premiered at Telluride in September.
Contact Mongrel International international@mongrelmedia.com
A War (Denmark)
Dir Tobias Lindholm
Lindholm, the leading light among new Danish directors, reunites with his A Hijacking and R star Pilou Asbaek (known too for Borgen) for this tale of a Danish military commander accused of a war crime in Afghanistan. A War premiered in Venice to strong reviews. Denmark is a regular nominee and last won the Oscar in 2010, with Susanne Bier's In A Better World.
Contact Studiocanal anna.marsh@canal-plus.com
The Wave (Norway)
Dir Roar Uthaug
Scandinavia's first full-blown disaster film presents a terrifying scenario when a small town in the Norwegian fjords has 10 minutes' warning before a tsunami hits. Uthuag's film was a hit in Toronto, where Magnolia acquired it for the US and Studiocanal for the UK; it has also broken box-office records in Norway. The country has had five Oscar nominees, most recently Kon-Tiki in 2012.
Contact TrustNordisk susan@trustnordisk.com
Xenia (Greece)
Dir Panos H. Koutras
Koutras's exuberant fourth feature made its debut at Cannes in Un Certain Regard, where its blend of oddball comedy, road trip tropes and musical numbers ensured it stood out from the crowd. Newcomer Kostas Nikouli stars as a gay Cretan teen who travels to Athens with his older brother (Nikos Gelia) in search of a better life — and their father.
Contact Pyramide Films avalentin@pyramidefilms.com
You Carry Me (Montenegro)
Dir Ivona Juka
Juka's feature debut tells the story of three daughters who each attempt to forge more meaningful relationships with their fathers. The first is a young girl whose estranged father re-enters her life, the second is a TV director struggling to cope with her father's Alzheimer's diagnosis and the third is a producer who tries to get closer to her father when she discovers she is pregnant.
Contact 4 Film office@4film.hr
NORTH & SOUTH AMERICA
600 Miles (Mexico)
Dir Gabriel Ripstein
Tim Roth plays an imperilled ATF officer who forms a dangerous bond with his drug cartel captor. Ripstein won best first director in Berlin and best Mexican film in Guadalajara for his efforts; he also executive produced this year's Venice Golden Lion winner From Afar.
Contact Mantarraya fm@mantarraya.com
The Clan (Argentina)
Dir Pablo Trapero
Confirming the adage 'truth is stranger than fiction', this account of the middle-class Puccio family's real-life murderous exploits has to be seen to be believed. The Clan, from renowned auteur Trapero, has become the biggest local hit of all time, earning more than $17m to date. Trapero won
the Silver Lion for best director at Venice this year.
Contact 20th Century Fox www.foxinternational.com
Cloudy Times (Paraguay)
Dir Arami Ullon
Ullon's documentary, which won the Jury award at Visions du Reel in 2014, traces her own journey from living with her partner in Switzerland to returning to her native Paraguay to care for her infirm mother. Cloudy Times marks Ullon's feature directing debut; she had previously worked as a producer for Palma Pictures in Spain.
Contact Film Republic info@filmrepublic.biz
The Club (Chile)
Dir Pablo Larrain
Larrain follows his 2012 feature No, which was Chile's first ever nomination in the foreign-language film category, with this quiet and unsettling drama about a group of disgraced priests living out a meagre and sheltered existence in a small Chilean coastal town. The film was first screened at Berlin, where it won the Silver Bear Grand Jury Prize.
Contact Funny Balloons contact@funny-balloons.com
Embrace Of The Serpent (Colombia)
Dir Ciro Guerra
The trippy black-and-white winner of this year's Directors' Fortnight Art Cinema Award in Cannes tells of an Amazonian shaman who befriends two scientists. According to the producers, it is the first production to shoot in the Colombian Amazon in three decades. Screen International Future Leader 2015 Cristina Gallego is among the producers.
Contact Films Boutique info@filmsboutique.com
Félix And Meira (Canada)
Dir Maxime Giroux
Hadas Yaron stars as a young Hasidic housewife who tastes life outside her orthodox community when she falls for Martin Dubreuil's grieving French-Canadian atheist. Produced by Metafilms' Sylvain Corbeil and Nancy Grant, both of whom are in post on Xavier Dolan's It's Only The End Of The World.
Contact Urban Distribution International eric@urbandistrib.com
Gone With The River (Venezuela)
Dir Mario Crespo
Spoken almost entirely in Venezuela's indigenous Warao language, Crespo's feature was selected for Berlin's NATIVe programme earlier this year. Gone With The River tells the story of Dauna, who is forced to confront the realities of an alternative culture when she decides to move away from her people in the Orinoco delta to pursue her academic interests.
Contact Alfareria Cinematografica alfacine@gmail.com
Imprisoned (Costa Rica)
Dir Esteban Ramirez
A girl becomes involved in a family drama when she starts a friendship with a prison inmate. Ramirez's debut, the 2004 drama Caribe, played at festivals including Bogota, Cartagena and Trieste Festival of Latin American Cinema.
Contact Cinetel 506 2224 9694
Ixcanul (Guatemala)
Dir Jayro Bustamante
Bustamente's film about forbidden love between a young Mayan couple, who flee their home in the foothills of an active volcano in search of a better life in the US, is Guatemala's first ever Oscar submission. The film won the Silver Bear Alfred Bauer Prize in Berlin.
Contact Film Factory info@filmfactory.es
A Moonless Night (Uruguay)
Dir German Tejeira
A drama about three lonely souls who travel to a small town in the Uruguayan countryside to celebrate New Year's Eve, Tejeira's feature directing debut, produced by Rain Dogs Cine from Uruguay and El Calefon Cine in Argentina, has played at festivals including San Sebastian, Zurich, Palm Springs and Munich.
Contact Rain Dogs Cine info@raindogscine.com
NN (Peru)
Dir Héctor Galvez
Galvez's second feature, a co-production between Peru, Colombia, France and Germany, explores the legacy of Peru's 'disappeared' from the 1980s and 1990s. A forensics expert (Paul Vega) has to identify a body found in a mass grave. NN has played at festivals including Rotterdam, Rome, Goteborg, Guadalajara, Cartagena, Palm Springs and Miami. Peru was Oscar-nominated once before for The Milk Of Sorrow in 2009.
Contact Habanero acalvino@habanerofilmsales.com
Sand Dollars (Dominican Republic)
Dirs Laura Amelia Guzman, Israel Cardenas
Geraldine Chaplin plays a wealthy American in love with a younger woman in the Dominican Republic. Co-directors Guzman and Cardenas previously made Jean Gentil and Cochochi, and Sand Dollars has played at festivals including Toronto, Morelia, Chicago and Rome. Breaking Glass Pictures has North American rights. The Dominican Republic has yet to be nominated for a foreign-language Oscar.
Contact FiGa Films contact@figafilms.com
The Second Mother (Brazil)
Dir Anna Muylaert
Muylaert's likeable comedy about a live-in housekeeper in Sao Paulo who is confronted by her teenage daughter has earned a devoted festival following. The film won the Panorama Audience Award in Berlin and the Special Jury Prize for acting for Regina Casé and Camila Mardila at Sundance.
Contact The Match Factory info@matchfactory.de
AFRICA
Aida (Morocco)
Dir Driss Mrini
Noufissa Benchehida stars as a Jewish music teacher living in France, whose health sends her back to Morocco to connect with her roots and deal with her past. Mrini's film played at Tangier's Festival National Du Film. Morocco has yet to be nominated for the foreign-language film Oscar.
Contact Fann Prod mrinid@yahoo.fr
Lamb (Ethiopia)
Dir Yared Zeleke
NYU graduate Zeleke's debut film was the first Ethiopian feature selected for Cannes, where it played in Un Certain Regard. Lamb, which follows a boy who is sent to live with distant relatives after his mother dies, also played in Toronto and London, and won Milan's competition. If Lamb is nominated, it would be the first Ethiopian film to make the Oscar shortlist.
Contact Films Distribution fry@filmsdistribution.com
Run (Ivory Coast)
Dir Philippe Lacote
Run marks Ivory Coast's first strong Oscar contender in decades, and was the country's first feature selected for Cannes — it screened in Un Certain Regard 2014. Lacote's debut feature, which took part in Cannes Atelier in 2012, is the story of a young man's strange path to assassinate the troubled country's president. Ivory Coast was the first sub-Saharan African country to enter the Oscar race, with Jean-Jacques Annaud's French co-production Black And White In Color, which won in 1976.
Contact BAC sales@bacfilms.fr
Twilight Of Shadows (Algeria)
Dir Mohammed Lakhdar-Hamina
Algerian veteran Lakhdar-Hamina won the Palme d'Or in 1975 with Chronicle Of The Years Of Fire; he returns after a two-decade hiatus with this drama (alternately titled Crépuscule Des Ombres) about a French soldier who sides with an Algerian freedom fighter. Algeria won the foreign-language Oscar for Costa-Gavras' Z in 1969 and has been nominated four further times, most recently for Rachid Bouchareb's Outside The Law in 2010.
Contact Algerian Agency of Cultural Influence www.aarcalgerie.org
The Two Of Us (South Africa)
Dir Ernest Nkosi
This low-budget, Zulu-language debut feature, also known as Thina Sobabili: The Two Of Us, has won festival honours including the audience awards from the Pan African Film Festival and Jozi Film Festival, as well as playing in Vancouver. South Africa was nominated in 2004 for Yesterday and won in 2005 with Gavin Hood's Tsotsi.
Contact The Monarchy Group www.monarchygroup.co.za
MIDDLE EAST
Baba Joon (Israel)
Dir Yuval Delshad
The feature debut of writer-director Delshad, this tale of intergenerational conflict within an Iranian-Israeli family provides a window into the modern immigrant experience. Baba Joon is the first ever Persian-language film to be shot in Israel and won the Best Film prize at the Israeli Film Academy's annual awards. Eastgate Pictures handles US sales.
Contact Metro Communications metro@metrocom.co.il
Memories On Stone (Iraq)
Dir Shawkat Amin Korki
Iraqi Kurd director Amin Korki tells the story of two film-makers' efforts to make a feature about the Al-Anfal massacre. Memories On Stone, a co-production between Iraq, Kurdistan and Germany, has played at Abu Dhabi (where it won the Black Pearl), Hong Kong, Busan, Santa Barbara and Karlovy Vary. It also won the UNESCO Award at the Asia Pacific Screen Awards in 2014. Iraq has been submitting films since 2005 for the foreign-language Oscar but has yet to reach the nomination stage.
Contact Mitos Film info@mitosfilm.com
Muhammad: The Messenger Of God (Iran)
Dir Majid Majidi
With a reputed $40m budget this is the most expensive Iranian film ever made, with talent including DoP Vittorio Storaro and Indian composer A.R. Rahman. An epic reconstruction of the early life of Muhammad, Majidi's film has also attracted controversy, as some Muslims believe any representation of the prophet to be blasphemous. The director's family drama Children Of Heaven made the Oscar foreign-language shortlist in 1997, the first Iranian film to do so.
Contact Nourtaban Film Industry noortaban.info@gmail.com
Theeb (Jordan)
Dir Naji Abu Nowar
UK-born film-maker Abu Nowar was awarded Best Director in the 2014 Venice Horizons strand for Theeb. Set against the backdrop of WWI, it's an adventure that deals with themes of honour and survival. Much-deserved praise has gone to the performances of its largely non-professional cast.
Contact Fortissimo Film Sales info@fortissimo.nl
Void (Lebanon)
Dirs Naji Bechara, Jad Beyrouthy, Zeina Makki, Tarek Korkomaz, Christelle
Ighniades, Maria Abdel Karim, Salim Haber
Nominated for the Muhr Arab award for Best Feature at the 2013 Dubai International Film Festival, Void follows six Lebanese women awaiting the return of their loved ones, who have been missing since the country's civil war.
Contact Sam Lahoud slahoud@ndu.edu.lb
The Wanted 18 (Palestine)
Dirs Amer Shomali, Paul Cowan
A humorous animated documentary about a herd of cows declared 'a threat to Israel's national security,' Shomali and Cowan's film uses a blend of stop motion, drawings and interview footage. The event which inspired the film occurred during the first Palestinian Intifada when a village bought
a herd of cows in order to break their dependence on Israeli milk.
Contact National Film Board of Canada distribution@nfb.ca
ASIA-PACIFIC
7 Letters (Singapore)
Dirs Royston Tan, Kelvin Tong,
Eric Khoo, Jack Neo, Tan Pin Pin, Boo Junfeng, K. Rajagopal Seven of Singapore's most high-profile film-makers muse on the state of the nation, following the country's celebration of 50 years of independence. This anthology, which was produced by Royston Tan, explores national identity, tradition, multiculturalism and nostalgia through portraits of the lives of Singaporeans.
Contact Chuan Pictures tanroyston@gmail.com
100 Yen Love (Japan)
Dir Masaharu Take
A compelling performance from Sakura Ando (best known for her role in Sion Sono's Love Exposure) drives Take's Japanese indie. Ando plays Ichiko, a slovenly slacker who struggles to support herself with a job in the Japanese equivalent of a pound shop. Then she discovers boxing, and her
life turns around.
Contact Toei Video Co Ltd international@toei.co.jp
Arrows Of The Thunder Dragon (Australia)
Dir Greg Sneddon
Melbourne-based film-maker Sneddon, a former Buddhist monk, wrote, directed, produced and self-financed this micro-budget production set in the mountain villages of Bhutan. Featuring a cast and crew drawn from the community featured in the story, it is loosely based on the story of
Bhutan's Olympic archer, Sherab Zam.
Contact WIDE Management infos@widemanagement.com
The Assassin (Taiwan)
Dir Hou Hsiao-Hsien
This visually ravishing drama has already accrued awards momentum; Hou Hsiao-Hsien won the best director award at Cannes earlier this year, and the film has played at festivals including Sydney and London. Set in ninth-century China, The Assassin focuses on a female killer, played by Shu Qi, trained to slay corrupt government officials. She is forced to choose between killing the man she loves and adhering to the assassins' code of honour.
Contact Wild Bunch ndevide@wildbunch.eu
Court (India)
Dir Chaitanya Tamhane
Tamhane's feature debut is a remarkably assured snapshot of India's justice system. The film, which comes to Oscar consideration already garlanded with festival prizes, examines the case of
an elderly folk singer charged with abetting the suicide of a sewage worker in Mumbai.
Contact Memento Films sales@memento-films.com
Go Away Mr. Tumor (China)
Dir Han Yan
After China's original entry — Jean-Jacques Annaud's Wolf Totem — was rejected by the Academy for not being Chinese enough, this terminal disease movie with a difference was put forward instead. Han's exuberantly energetic romantic comedy stars China's box-office darling, Bai Baihe. She plays real-life comic-book artist Xiong Dun, whose candid and humorous account of her life with non-Hodgkin lymphoma provides the source material.
Contact Wanda Media Co www.wanda-group.com
Heavenly Nomadic (Kyrgyzstan)
Dir Mirlan Abdykalykov
This story of a family of nomads marks the debut of actor-turned-director Abdykalykov and is based on a screenplay by Aktan Arym Kubat, best known for his award-winning 2010 film The Light Thief. It debuted at Karlovy Vary and is produced by Aitysh Film (producer of last year's Kyrgyz Oscar submission, Kurmanjan Datka Queen Of The Mountains), and Oy Art Film.
Contact Aitysh Film farkhadbek@gmail.com
Heneral Luna (Philippines)
Dir Jerrold Tarog
A historical biopic about the battle of national hero General Antonio Luna to resist US forces in the 19th century, Tarog's film was made by Artikulo Uno Productions on a budget of $13m (PHP80m) — a huge amount by local standards. No Filipino film has ever made the Oscar shortlist.
Contact Artikulo Uno Productions artikulo.uno@gmail.com
How To Win At Checkers (Every Time) (Thailand)
Dir Josh Kim
This coming-of-age drama is directed by Korean-American debut feature film-maker Josh Kim, based on two short stories by Rattawut Lapcharoensap. Orphaned 11-year-old Oat idolises his gay older brother Ek. Meanwhile Ek, his boyfriend and their ladyboy friend Kitty have received notification to
take part in the Thai military draft lottery.
Contact M-Appeal sales@m-appeal.com
Jackpot (Vietnam)
Dir Dustin Nguyen
Vietnamese-American director Dustin Nguyen, one of the former child stars of the original 21 Jump Street, directs the real-life story of a poor southern Vietnamese lottery ticket seller who becomes involved in a big win. Vietnam has been nominated once, for Tran Anh Hung's The Scent Of Green Papaya in 1993.
Contact Bebe Pham info@bigfootentertainment.com
Jalal's Story (Bangladesh)
Dir Abu Shahed Emon
Shahed Emon's feature debut charts the tale of an orphan found beside a river, who is adopted and abandoned by a series of father figures before eventually becoming a gangster. The boutique cinema label of prolific Bangladesh studio Impress Telefilm produced the film.
Contact Impress Tele Films frs@bdcom.com
The Last Reel (Cambodia)
Dir Sotho Kulikar
A drama about a lost film, buried beneath Cambodia's killing fields, which reveals different versions of a truth. Kulikar is a first-time director and one of the few Cambodian women to have made a feature. The Last Reel was written by the UK's Ian Masters.
Contact Hanuman Films info@hanumanfilms.com
Men Who Save The World (Malaysia)
Dir Liew Seng Tat
The second feature from Malaysian director Liew Seng Tat tells the comical story of a group of villagers who band together against a ghost. The film, which debuted at Locarno and played at Toronto, is an international co-production backed by Everything Films (Malaysia), Volya Films (Netherlands), Flying Moon Filmproduktion (Germany) and Mandra Films (France). It is the third time Malaysia has submitted a title to the Oscars.
Contact Everything Films info@everythingfilms.net
Moor (Pakistan)
Dir Jami
Focusing on Pakistan's declining railway system, this drama revolves around a station master and his son after the sudden death of the station master's wife. Moor — which means 'mother' in the Pashto language — made its festival debut at Busan and was produced by director Jami's Azad Film.
Contact Adler & Associates Entertainment info@adlersproductions.com
Stranger (Kazakhstan)
Dir Yermek Tursunov
With his sixth feature, Tursunov continues his cinematic exploration of Kazakh nomads eking out a living in the harsh steppes. The director's previous feature Old Man (Shal) was selected as Kazakhstan's Oscar submission in 2012, while his nomadic drama Kelin was shortlisted in 2010. Stranger received its world premiere at Toronto.
Contact Tursunov Film yermekfilm@gmail.com
Talakjung Vs Tulke (Nepal)
Dir Basnet Nischal
Nischal's film follows a village labourer who dreams of regaining his former aristocratic identity. Black Horse Pictures and Shatkon Arts Production produced the drama, which played at the Shanghai International Film Festival. Nischal's 2012 crime drama Loot previously proved a hit with Nepalese audiences.
Contact Cinemaflix Distribution info@cinemaflixdistribution.com
The Throne (South Korea)
Dir Lee Joon-ik
Director Lee Joon-ik (The King And The Clown) returns to the world of Korea's royal court with the real-life tale of an 18th-century monarch who locked his own son in a rice chest and left him there to die. A strong cast is dominated by Song Kang-ho (The Host) as the paranoid, long-serving King Yeongjo.
Contact Showbox sales@showbox.co.kr
To The Fore (Hong Kong)
Dir Dante Lam
Having already achieved considerable success locally and in mainland China with a sports movie — the MMA smash Unbeatable — Lam returns with another in the genre, albeit in the rather less commercial discipline of cycling. Ji-won (Choi Si-won), Ming (Eddie Peng) and Tian (Shawn Dou) are former teammates who find themselves pitted against each other.
Contact Emperor Film Production Company Limited catchau@emperorgroup.com
Utopia (Afghanistan)
Dir Hassan Nazer
This Hindi and English-language film follows an Afghan woman as she travels to the UK for artificial insemination and receives donor semen from a man whose family has a history of military conflict in her homeland. Nazer's previous credits include Black Day and Inja Iran.
Contact World Film Production info@worldfilmproduction.com