Dir: Spike Lee. US. 2012. 123mins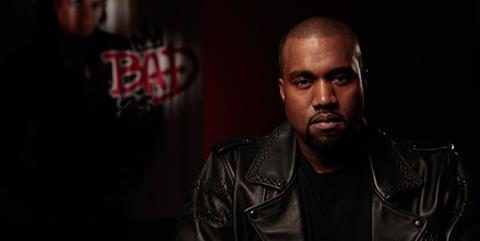 As a snapshot of a time, a talent and an album, Spike Lee's absorbing, moving and resolutely toe-tapping documentary about the music and impact of Michael Jackson's album Bad, which celebrates its 25th anniversary this year, is a wonderfully complex look into the creative genius of Jackson, and as importantly brings into focus the supremely talented individuals who worked with him to bring his music to life.
Bad 25 is brimming with facts that fans will love, and on the whole the interviews are illuminating.
Spike Lee's Bad 25, which received a special screening at the Venice Film Festival where Lee received the Jaeger-LeCoultre Glory to the Filmmaker Award, is certainly one for fans – especially those who embrace Kenny Ortega's 2009 documentary This Is It in vast numbers, but it is more than a tribute film – it is a gripping examination of a great (and perhaps vastly misunderstood) talent.
Lee gets some great access to those who knew Michael Jackson well and who worked closely with him – though noticeably there is no new interview with music producer Quincy Jones, who produced Bad with Jackson, instead the film relies on archival material – and given that this is a Spike Lee film, it its especially appropriate that there is special focus on the 'short films' (don't call them pop videos) that were made to accompany several of the tracks.
Running more than two hours – and set to screen in the US on ABC television later this year – it is certainly a film that packs in a lot of material. And while there is a niggling early concern that there might be just too many talking heads offering insight, in fact the running time allows the audience to get to know and appreciate the various characters. Plus the format has to allow for plenty of musical footage and behind-the-scenes material.
After dwelling on Michael Jackson's determination to create an album that would be a rival to his earlier hit Thriller, Spike Lee arranges the film in a fairly linear order and uses the running order of the tracks to allow examination of the creative process involved in composition, recording, presentation and filmed accompaniment.
First up is Bad itself, with special attention paid to the short film directed by Martin Scorsese from a script by Richard Price (and which features a memorable early role for Wesley Snipes). The filming process was exhaustively filmed which offers a great insight to the style of the film and the choreography, with a contemporary interview with Scorsese allowing him to look again and reminisce about his work with Jackson.
Bad 25 is brimming with facts that fans will love, and on the whole the interviews are illuminating. Cheryl Crow talks about her time as back-up singing on the Bad world tour; Stevie Wonder admits his duet with Jackson, Just Good Friends, was the worst track on the album, and Nelson George offers intelligent analysis of how Jackson was perceived at the time the album was being made, and what Jackson was trying to achieve.
If Lee makes one mis-step, it is a brief section of 'where were you when he died' interviews, leading – naturally – to tears and sadness, which brings the film to a momentary halt and slightly punctures the sheer warmth that permeates Bad 25. But luckily he quickly brings it all back on course again and take the film into an emotional and uplifting climax as there is full analysis of how song The Man In The Mirror was created leading to an enthralling live performance by Michael Jackson while on tour in London.
Production companies: Optimum Productions, Forty Acres & a Mule Filmworks
Producer: Spike Lee
Executive producers: John Branca, John McClain, Antonio L.A. Reid
Cinematography: Kerwin DeVonish
Editor: Barry Alexander Brown
With: Mariah Carey, Kanye West, Sheryl Crow, Nelson George, Stevie Wonder, Antonio 'L.A.' Reid, Justin Bieber, Chris Brown, Walter Yetnikoff, Larry Stessel, John Robinson, Ollie Brown, Martin Scorsese, Cee Lo Green, Joe Pytka, John Branca, Richard Price, Siedah Garrett, Glen Ballard, Ruben Blades, Steve Stevens, Tatiana Thumbtzen, Will Vinton, Jeffrey Daniel