Bafta calls report in UK tabloid "nonsense".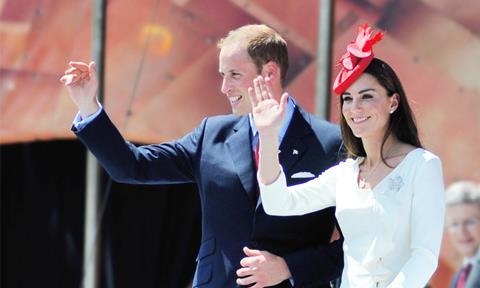 Bafta has rubbished a report in a UK tabloid that there is a rift between the film and TV organisation and the royals over Kate Middleton's attendance of this year's awards.
According to The Sun, "senior Bafta staff think the Duchess of Cambridge could detract from the presence of stars such as Emily Blunt and Naomie Harris."
The report claimed a "stand-off" between Bafta president Prince William and Bafta officials.
However, in a statement sent to Screen, Bafta responded:
"For clarity - this is nonsense. As we confirmed last night it's completely untrue that Bafta has suggested that our president attend on his own. We would be delighted to welcome Their Royal Highnesses any year that they are able to attend."
Bafta president Prince William has been unable to attend the two most recent Bafta ceremonies but is due to attend this year's event, which takes place on Sunday February 12 at the Royal Albert Hall.