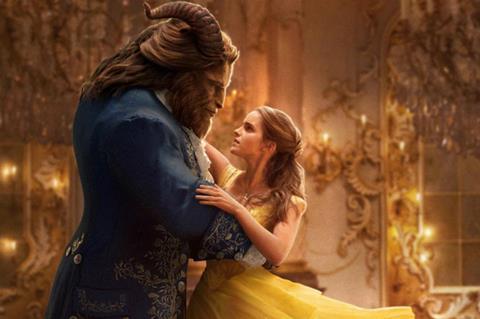 David Hoberman and Todd Lieberman of Beauty And The Beast producers Mandeville Films have left Disney and signed a first-look production deal with Universal Pictures.
Over the last two decades the Mandeville Films output has generated more than $4.5bn at the worldwide box office including the aforementioned global smash, as well as Wonder, Stronger, The Fighter, and The Muppets, and The Proposal.
Hoberman and Lieberman are currently in pre-production on The Aeronauts for Amazon Studios.
Hoberman founded Mandeville Films in 1995 and signed a five-year first look deal with the Walt Disney Studios. In 1999, Hoberman signed a first-look deal for Mandeville at the Walt Disney Studios with Lieberman, and two years later Lieberman became a co-partner in the company.
"David and Todd are high-quality storytellers with commercial sensibilities and deep relationships throughout the industry," Universal president of production Peter Cramer said. "We are thrilled to welcome them and their team at Mandeville to the Universal family and look forward to a great creative partnership."
"Disney has been an incredible journey for me, working both as an executive and producer for the last 32 years," Hoberman said. "I have great admiration for everyone I've worked with over the years and Todd and I have loved the process of making movies there.
"We are excited to be moving to Universal as it has been a studio I've had great respect for. Donna and Peter are a formidable team and we are so thrilled to have the opportunity to call Universal our new home in Todd's and my next chapter."
"My 20 years at Disney have been incredibly joyful and I'm beyond proud of what we accomplished together," Lieberman said. "I'm now thrilled for David and I to be joining forces with Universal and its team under Donna and Peter's leadership. As a movie fan and filmmaker, I can't wait to be a part of the Universal family."
Mandeville was represented in the deal by Dan Aloni at WME, and Craig Jacobson and Stewart Brookman at HJTH.