Dir/scr: Rowan Joffé. UK-US. 2014. 91mins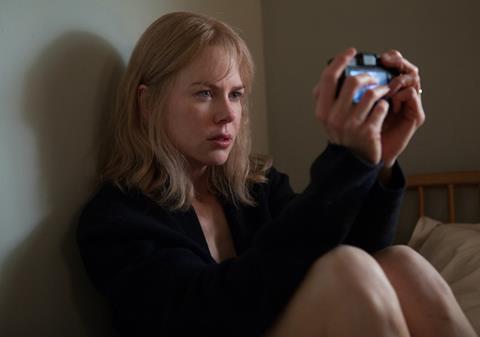 While great and perhaps convincing on paper, this story of a woman who wakes each morning remembering nothing about her past life is ultimately less than convincing, and while Rowan Joffé attempts to rack up the trills and lay down plenty of false trails, this psychological thriller fails to spark despite the good intentions of a game cast.
The film lacks a much needed sense of atmosphere to go alongside the often melodramatic thrills.
Based on S.J. Watson's bestseller, Before I Go To Sleep is an intriguing concept and begins in nicely dramatic fashion, but in the end it dips into familiar psychological crime territory and is never really as visually arresting as the complex and challenging story needs it to be. The film is released in early-September in the UK and set for late October in the US, but – despite well-known cast headed by Nicole Kidman and Colin Firth – is bypassing the late summer festival circuit.
It is a perfect example of something that works wonderfully as a stone-cold thriller in book form can appear plain preposterous when it gets transferred to the big screen. Not necessarily the fault of the talent involved – from technical through to performers – simply that it is so hard to get mean, moody and complex psychological thrills right in the big screen.
Kidman plays Christine, a woman who wakes every morning having no memory of who she is or where she is. She has no idea who the man in bed alongside her is, and stumbles into the bathroom desperate for answers…there she finds notes, pictures, hints and recordings that are designed by her husband Ben (Colin Firth) to try and help her find her way through each and every new day.
But Christine starts to remember fragments of her past life, and consults Dr Nasch (Mark Strong) who tries to help read these memories and put the fragments together. Little by little she begins to suspect the motives of both her husband and the doctor, and as remembrances of the traumatic accident in her past that caused her memory loss become more intense so does the sense of danger around her.
Nicole Kidman is suitably jittery and jumpy as a woman terrified with her lack of memories and worries about the few things she does recall (unlike Drew Barrymore in the more frothy rom-com variation on the memory loss film 50 First Dates), and while she has nice chemistry with her The Railway Man co-star Colin Firth the interweaving plot does them no favours as it picks on familiar genre themes to tell its increasingly implausible story.
Mark Strong provides just the right gravitas as the doctor keen to help his highly strung and secretive patient, but while there some intriguing moments and nice twists as Rowan Joffé tries to rack up the tension as it heads towards a climax, the film lacks a much needed sense of atmosphere to go alongside the often melodramatic thrills.
Production companies: Film I Vast, Filmgate Films, Millennium Films, Scott Free Productions, StudioCanal
International sales: NuImage/Millennium Films, www.millenniumfilms.com
Producers: Liza Marshall, Mark Gill, Matthew James O'Toole
Co-producer: Peter Heslop
Executive producers: Ridley Scott, Avi Lerner, Trevor Short, Boaz Davidson, John Thompson
Cinematography: Ben Davis
Editor: Melanie Ann Oliver
Production designer: Kave Quinn
Main cast: Nicole Kidman, Colin Firth, Mark Strong, Anne-Marie Duff