Geena Davis' Bentonville Film Festival (BFF), set to run from May 5-9, has announced the panel series covering topics addressing women, diversity and the entertainment business.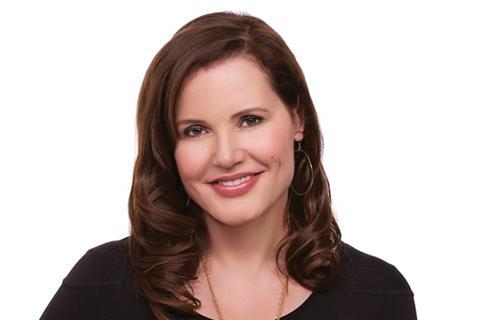 The festival also revealed details of several special events including a softball game headlined by Davis and her A League of Their Own co-star Rosie O'Donnell, as well as a BFF concert series.
O'Donnell will join other panellists on a session called In Control Of Her Own Destiny about women who launched production companies while Catherine Hardwicke will take part in Behind The Lens.
Art Of The Deal features Peter Trinh of ICM Partners and Jon Patricof of Tribeca Enterprises, among others, while Power Of The Pen includes participants such as Darla K Anderson and Effie Brown.
Davis will take part in the Women's Economic Empowerment discussion alongside Kathleen McLaughlin from Walmart, CARE's Helene Gayle, Pamela Prince-Easton of WBENC) and White House economics advisor Professor Abigail Wozniak.
BFF will stage a softball game on May 7 at Arvest Park, home of the minor league baseball team the Northwest Arkansas Naturals. Two-time Olympic medallist and women's softball veteran Jennie Finch will play.
My Country Nation will sponsor a concert that will include a performance from singer-songwriter Frankie Ballard, country-pop duo Megan&Liz and a Sound Of Music concert event featuring the Von Trapp family with the Bentonville Choir and Bentonville Orchestra.
Click here for full details.