EXCLUSIVE: Michael Moore's latest documentary has closed deals for the UK, Australia, Germany and multiple other territories.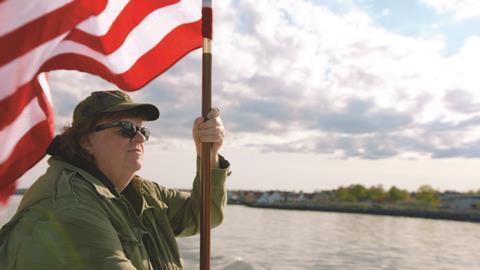 Bloom has sold out the majority of territories on Michael Moore's documentary Where To Invade Next, which receives its European premiere as a Berlinale Special Gala selection on February 17.
Alex Walton and his team reported an enthusiastic response to the Oscar-winner's latest polemic, led by deals with Dogwoof for the UK, Madman for Australia and New Zealand, and Falcom for Germany and Switzerland.
Elsewhere rights have gone in: Scandinavia and Iceland (Scanbox); Benelux (Dutch Filmworks); CIS (Paradise); Portugal (Nos Lusomundo); Japan (Kadokawa); Middle East (Front Row); Italy (Good Films); and South Korea (Pancinema).
Further deals were closed in: Spain (Avalon); Hong Kong (Edko); former-Yugoslavia (Discovery and Cinemania); Greece (Odeon); Israel (United King); and Thailand (Movies Matter (Documentary Club)).
Where To Invade Next sees Moore play the role of invader as he tours the globe to learn how the US can improve itself.
​The film premiered at Toronto where it was snapped up in the US by former Radius co-founders and co-presidents Tom Quinn and Jason Janego and Alama Drafthouse founder Tim League.
Moore produced alongside Carl Deal and Tia Lessin, with Rod Birleson, Mark Shapiro, and Will Staeger serving as executive producers. ​
Walton said: "Where To Invade Next has already garnered national praise as Michael Moore continues to challenge boundaries by addressing pertinent social issues in a witty, yet honest way. The demand from international buyers further proves that such a film will be widely endorsed globally."
Bloom hosted a buyer presentation on Thursday with George Clooney for his upcoming dark comedy Suburbicon that will star Matt Damon and Julianne Moore.