EXCLUSIVE: Company close to signing US deal on Benjamin Millepied doc Reset.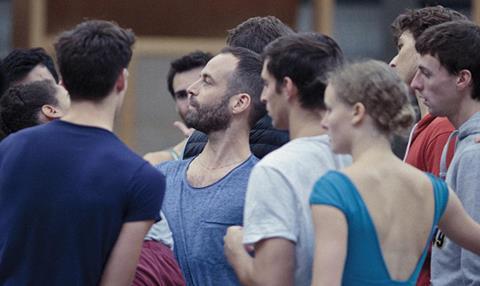 Factual content specialist Upside Distribution has launched sales on its inaugural feature-slate at Berlin's EFM.
Hot titles in its line-up include Reset (Relève), following Benjamin Millepied's ill-fated directorship of the Paris Opera Ballet; Zhao Liang's Behemoth, capturing the destruction of Mongolian prairieland, and Emilie Thérond's Farewell My Teacher.
Paris-based sales and production company Upside previously focused on TV, with recent titles including A Day In The Life Of A Dictator and Zero Gravity, both of which sold worldwide.
It has been building the feature slate over the last 18 months, following the arrival of former Le Bureau Sales staffer Johan De Faria to head up acquisitions.
"We realised that the market was changing and that there was greater demand for feature-length documentary, especially with the likes of Netflix and other digital platform investing in the format," explained Pauline Saint-Hilaire, who handles pre-sales and coordinates the operation.
Thierry Demaizière and Alban Teurlai's Reset has gained fresh interest traction in the market following the shock resignation of the Black Swan choreographer Millepied from his post as director of the Paris Opera Ballet last week, just a year into the role.
The film has already been acquired by Studiocanal for the UK and Germany and a US deal is close to being secured. The title is also destined for a major springtime US festival.