EXCLUSIVE: Stephen Chow's comedy grossed a record $41m on its opening day in China, a record for a domestic title.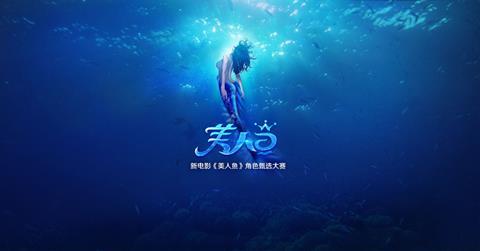 IM Global has picked up international rights to Stephen Chow's comedy The Mermaid, which grossed a record $41m on its opening day (Feb 8) in China.
Through its fast-growing Anthem division, IM Global has also picked up Zao Wang's The Precipice Game, produced by Shanghai-based Fundamental Films.
Released on the first day of the Chinese New Year holiday, The Mermaid's opening day box office is the biggest ever for a Chinese title and second only to Furious 7's $63m opening day haul. Sony Pictures will release the film in the US on February 19. IM Global has international rights outside of North America, UK, Aus/NZ and Asia.
Kept under wraps during much of its shoot, the zany comedy stars Deng Chao as a young tycoon whose plans to drive marine wildlife away from his island development are thwarted by a beautiful young mermaid. The cast also includes Lin Yun, Show Luo, Kris Wu and Kitty Zhang.
One of the Chinese film industry's most consistent hitmakers, Chow's credits as director-producer also include Kung Fu Hustle, Journey To The West: Conquering The Demons and Shaolin Soccer.
Meanwhile, The Precipice Game stars Ruby Lin (My Lucky Star), Peter Ho (The Monkey King) and Jin Shijia in the story of a young couple who join a treasure hunt on a cruise ship that turns into a battle for survival.
Currently in post-production, the film is produced by Fundamental Films founder and CEO Mark Gao and Ming Beaver Kwei (My Lucky Star).
Other recent Chinese films in IM Global's Anthem division have included huge local hits such as Mojin – The Lost Legend ($259m), Mr Six ($139m) and Break-up Buddies ($191m), which have collectively grossed more than half a billion dollars at the China box office.