EXCLUSIVE: Punk Berlin 1982 will become the first German feature to have a global release on digital platforms.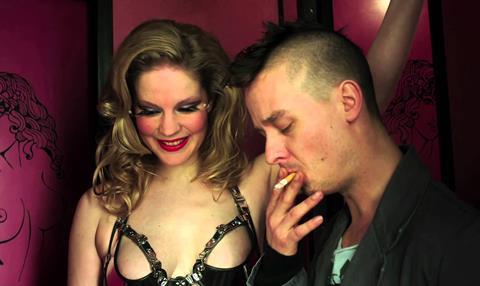 X Filme Creative Pool is to join forces with the Goethe Institute, alleskino.de and Under The Milky Way to launch its production of Oskar Roehler's Punk Berlin 1982 (Tod den Hippies!! Es lebe der Punk) next month as the first German feature film to have a global release on digital platforms.
The film will be available worldwide in German, English, Spanish, French, Portuguese, Russian and Chinese subtitles on the iTunes, Google, Sony, Amazon, Vudu and Microsoft online VoD platforms as well as via the Goethe Institute's website and libraries.
Commenting about this new distribution channel and marketing model, X Filme producer Stefan Arndt pointed out that "everybody is talking about how the industry should adapt to the ever-changing challenges of digitisation while the international distribution of German films is becoming increasingly difficult".
"As a result, we are taking the only reasonable path there is and we're working with the most professional partners to reach our goals," he added.