Dir: Adam Wimpenny. UK. 2013. 100mins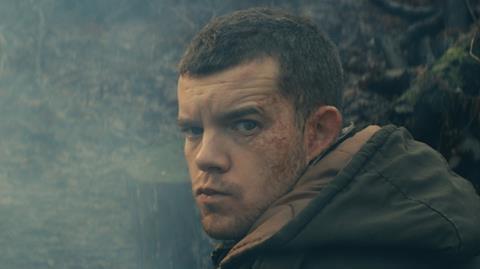 A low-budget romp through British gothic-horror, Blackwood ticks all its genre boxes with efficient good spirits. Although it spooks its way over very familiar terrain, Adam Wimpenny's feature debut has a pleasing plot twist that marks it out despite the lack of CGI whistles and bells which have become industry-standard of late.
Wimpenny uses his feature debut to stress his skills as a storyteller and Blackwood is pacey, even brisk.
Writer JS Hill teeters on ground recently exhumed by The Woman In Black and The Awakening in Blackwood, which world premiered at the London Film Festival. However Wimpenny, graduating here from the short film world, has fewer resources to play with: instead he opts to dial up his main strengths, cast and art department. The score, by Lorne Balfe, is particularly effective without being hackneyed. The result seems assured of TV play and a marker from Wimpenny and his team.
In a pre-credit sequence, sexy TV historian Ben (Ed Stoppard) is shown taking a job at a lesser university following a nervous breakdown and temporary split from his wife Rachel (Myles). Family is the most important thing to him now, he stresses to his new employers, and the scene is set for a jump cut to a vast old gothic house called Blackwood – a "ridiculous sprawl" - in the country recently vacated by a mysterious old lady so Ben and his family can move in.
But he – and Blackwood – are walking into a veritable trope thunderstorm with shadowy figures in the attic, a crazy gamekeeper in the woods (Russell Tovey), a suspicious priest (Paul Kaye), a kid in a raincoat, a sinister forest, a Grandfather clock which is stuck on a time, door knobs which twist of their own accord, a bloody child who appears at will, leaky walls and a boiler with a mind of its own.
In fact Blackwood seems so familiar, it's like being reacquainted with an old family friend – part of the intention, no doubt, as Wimpenny and Hill are set on turning the tables for their third act. With little more to their special effects arsenal than a carved owl mask, they set about their business, ably abetted by Stoppard and a relaxed Greg Wise, playing Ben's dodgy university colleague Dominic.
Wimpenny uses his feature debut to stress his skills as a storyteller and Blackwood is pacey, even brisk. The balance between the film you've seen many times before and a Shining-esque twist you haven't is neatly maintained. An extended sequence where Ben searches the gamekeeper's house isn't entirely justified plot-wise but certainly demonstrates Wimpenny's ability to muster a pacy edit and score. With easy but committed performances, Blackwood is a small-scale demo of what a talented team can do on austerity measures.
Production company: Wildcard Films
International sales: enquiries@wildcardfilms.co.uk
Producer: Adam Morane-Griffiths
Executive producers: Ned Mackay, Joe Hill
Screenplay: JS Hill
Cinemtography: Dale McCready
Editor: Colin Sumsion
Production designer: Michael Howells
Music: Lorne Balfe
Main cast: Ed Stoppard, Russell Tovey, Sophia Myles, Paul Kaye, Greg Wise