Alejandro Gonzalez Iñarritu joined Leonardo DiCaprio and assorted cast and crew from his latest film on Monday to talk weather, guacamole and Swiss watches.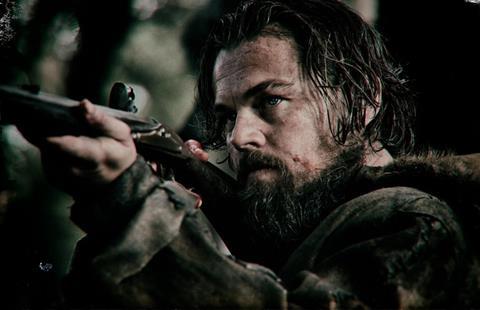 Following a screening of The Revenant at the Samuel Goldwyn Theatre in Beverly Hills, the Mexican director praised his collaborators as the conversation moved on to the intense rehearsal process.
Iñarritu said they spent three weeks preparing for the ferocious opening scene in which American frontiersmen in the early 1800's come under attack from Native Americans.
Several cast members talked about the physical hardship of the shoot in Canada and Argentina and DiCaprio echoed a comment made in an earlier interview when he said, "This was the most difficult film I think all of us have ever done."
The star also touched on Iñarritu's famed preparation. "The film was shot like a Swiss watch," he said. "Lots of rehearsal, like a stage play. But it allowed for freedom."
Iñarritu spoke of the beguiling score that came from his "guacamole" of composers and musicians that included Ryûichi Sakamoto, Carsten Nicolai and Bryce Desnner.
"I'm a frustrated musician," he says. "We filmmakers are dragging ourselves and musicians are flying and liberated."
At times it seemd to DiCaprio that Iñarritu was flying. The actor remarked: "You get Alejandro and Chivo [cinematographer Emmanuel Lubezki] out there and they were these young Mexican filmmakers running up a mountain and filming ants and then you have this shot with 200 people around you. It was like independent filmmaking."