EXCLUSIVE FIRST LOOK: First image shows Patrick Schwarzenegger, son of Arnold, and Bella Thorne, in the title being shopped by Mister Smith at AFM.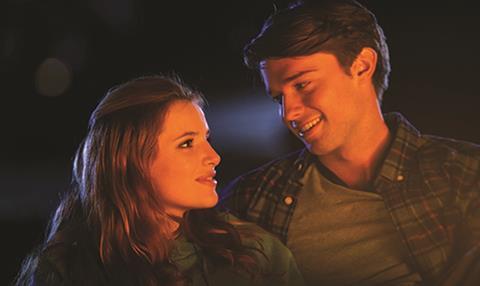 Bella Thorne (Shake It Up!) and Patrick Schwarzenegger (Scouts Guide To The Zombie Apocalypse) star in romanc-drama Midnight Sun, directed by Scott Speer from a script by Eric Kirsten.
The film, which is based on the 2006 Japanese film of the same name directed by Norihiro Koizumi, is currently shooting in Vancouver.
Mister Smith Entertainment launched sales at AFM this week.