Director: Michael Moore (US)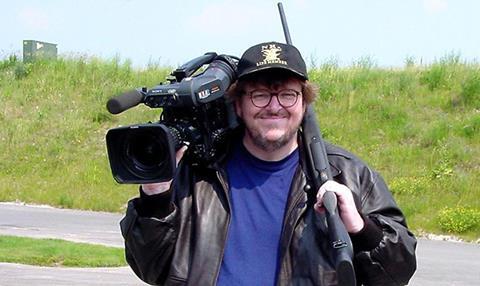 When Michael Moore's feature documentary Bowling For Columbine was selected to screen in official competition at Cannes in 2002, it was the first time a non-fiction feature had been chosen to do so for 46 years.
Moore's passionate anti-gun film electrified the Croisette, winning the 55th anniversary award, before going on to win the best documentary feature Oscar in February 2003.
Moore had first made a name for himself with Roger & Me in 1989, which was a breakthrough hit for Warner Bros at the US box office.
It was, however, Bowling For Columbine that brought this journalist-turned-film-maker's trademark wit and willingness to shock to the attentions of a global theatrical audience.
Inspired by the tragic events at Columbine High School in April 1999, in which 12 students and one teacher were massacred, Moore's film sets out to understand why the US has such a love affair with guns and the pathology of violence.
It was described by Screen reviewer Allan Hunter as "a provocative, eye-opening film that sprinkles the polemic with enough humour and humanity to ensure that Moore is never just preaching to the converted".
Bowling For Columbine grossed $21.2m in the US for United Artists, and more than $50m worldwide to usher in a golden age for modern theatrical documentaries. The most successful documentary ever is, of course, Moore's own blistering Fahrenheit 9/11 (2004), which won the Palme d'Or and went on to garner $222.5m worldwide.