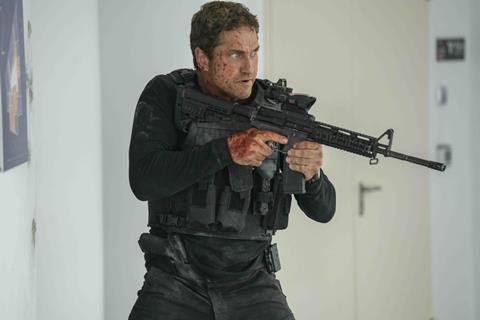 Summer box office in North America generated $4.3bn from May through August according to ComScore, marking a 2% decline against summer 2018.
Some reports in the US trade press had the summer season starting with the April 26 release of Avengers: Endgame, which they said resulted in a 1% gain over last year. However it was unclear whether the comparable 2018 summer season in that calculation started on April 26 or Memorial Day. The summer box office season traditionally runs from Memorial Day over the last Monday in May to Labor Day over the first Monday in September.
While a remarkable five $1bn global hits contributed significantly to North American box office – the Disney quartet of Avengers: Endgame, The Lion King, Toy Story 4, and Aladdin, and Sony's biggest release of all time, Spider-Man: Far From Home – the summer contained many flops.
Low points came from Sony's Men In Black International; Warner Bros' Godzilla: King Of The Monsters and The Kitchen, and New Line's Blinded By The Light; Paramount's Dora And The Lost City Of Gold; and Disney's Fox imports Dark Phoenix and Stuber.
Non-Disney success stories include Universal's Hobbs & Shaw on $158.9m; Sony's Quentin Tarantino release Once Upon A Time… In Hollywood on $130.8m; John Wick: Chapter 3 – Parabellum on $170.9m through Lionsgate; and Millennium Film's Angel Has Fallen, which held on to top spot in its second weekend in North America through Lionsgate and stands at $43.6m. All grosses are projected through Sept. 2.
Angel Has Fallen starring Gerard Butler and Morgan Freeman fell 32.2% over the four-day holiday weekend, adding $14.5m.
Among the smaller yet no less potent box office winners were Universal's Yesterday on $73.1m; Midsommar on $26.9m through A24; Booksmart on $22.7m via United Artists Releasing; and The Farewell on $15.9m through A24.
Disney's The Lion King finished as the biggest film of the summer on $523.5m, followed by Disney-Pixar's Toy Story 4 on $430.5m, Sony's Spider-Man: Far From Home on $385.9m, Disney's Aladdin on $354.5m, and Lionsgate's John Wick: Chapter 3 – Parabellum on $170.9m. Avengers: Endgame is technically a spring release and had amassed the bulk of its $858.4m final gross by Memorial Day.
According to ComScore box office so far this year trails 2018 by 6%.