ScreenDaily's weekly round-up of the local and independent openings in key markets this week.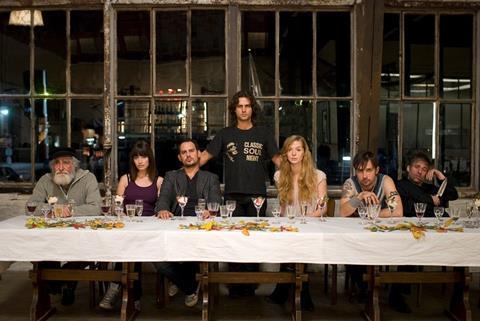 Germany:
Norbert Baumgarten's comedy Mensch Kotschie opens at cinemas in 17 towns, including Chemnitz, Freiburg, Kiel and Regensburg. Claudia Michelsen, Stefan Kurt and Sven Pippig star in the Falcom release.
Anne Linsel's documentary Dancing Dreams – about 40 students rehearsing a dance piece by the late choreographer Pina Bausch - premiered at this year's Berlinale in the Berlinale Special sidebar. RealFiction is handling the theatrical release, with international sales by Films Boutique.
Norwegian Erik Poppe's drama Troubled Water is being released in by Kool Filmdistribution in key towns including Berlin, Dresden, Hanover, and Munich, while Movienet is launching Italian filmmaker Paolo Virzi's Tutta la Vita Davanto in 24 towns across the territory. The bitter-sweet satire set in the world of academia is based on a diary by writer Michela Murgia.
France:
Heartbreaker (L'Arnacoeur), a film expected to be a smash in France this year, was released on Wednesday March 17, with Universal Pictures International releasing the romantic comedy on 379 copies nationwide. Starring Romain Duris and Vanessa Paradis, the story follows a break-up artist, hired to seduce women out of unsavory relationships. Pascal Chaumeil directs.
Blanc Comme Neige, a thriller which stars Francois Cluzet – who was lauded for his turn in another recent thriller, Tell No One – along with Louise Bourgoin and Olivier Gourmet, is the story of a happily married man whose life turns upside down when his business partner is assassinated. MK2 released the Christophe Blanc-directed film.
Fatih Akin's Soul Kitchen was also released Wednesday on 120 screens throughout France. The Pyramide Distribution release stars Adam Bousdoukos, Moritz Bleibtreu and Birol Unel.
UK:
E1 Entertainment are giving I Love You Philip Morris a five-day weekend opening, with the film receiving a nationwide release from Wednesday March 17. Written and directed by Glenn Ficarra and John Regua, Jim Carrey and Ewan McGregor star in the gay romantic comedy, which follows a con-man coming to terms with his sexuality.
Tom Harper's local production The Scouting Book For Boys gets a release through Pathe Distribution (Warner Bros), from Friday March 19. The thriller stars This Is England's Thomas Turgoose as teenager David, who agrees to help his best friend Emily run away.
Indie distributor Dogwoof Pictures gives Dirty Oil a release, also from March 19. Leslie Iwerks documentary examines the social and environmental impact of large-scale fossil fuel mining of the Tar Sands in Alberta, Canada.
Spain:
Paramount Pictures International will be releasing Miguel Angel Lamata's local youth comedy Tension Sexual No Resuelta, following the huge success at the box office of other local comedies, such as Sex, Party & Lies, Brain Drain and Al Final Del Camino, also released by US studios. The comedy stars Fele Martinez as a University professor dumped by his girlfriend who enlists the help of his students to get her back. It also stars Michelle Jenner, Marianico el Corto and Adam Jeziersky.
Cliff TriPictures will release John Woo's historical action adventure Red Cliff on 190 copies in the territory this Friday March 19. Winner of the best visual effects at the Asian Film Awards last year, Red Cliff stars Tony Leung, Takeshi Kaneshiro and Zhang Fengyi in the tale of a military campaign that took place during the end of the Han Dynasty in the early third century.
Oskar Santos' hotly anticipated debut feature For The Good Of Others hits Spanish theatres through Alta Films on 257 prints. The tense hospital drama is produced by Alejandro Amenabar through his outfit Himenoptero, alongside fellow Agora collaborators Telecinco Cinema and Mod Producciones. Leading Spanish actor Eduardo Noriega plays a doctor who has a near death experience which transforms his life in mysterious ways.
Nicolas Bary's French fantasy adventure film Trouble At Timpetill arrives in Spain through small local outfit Flins Y Piniculas. The film tells the story of a group of kids who are forced to fend for themselves in a mountain village after the parents decide to leave town.