Inception became the first title since Disney's Alice In Wonderland in March to spend three consecutive weeks as the best performing international title.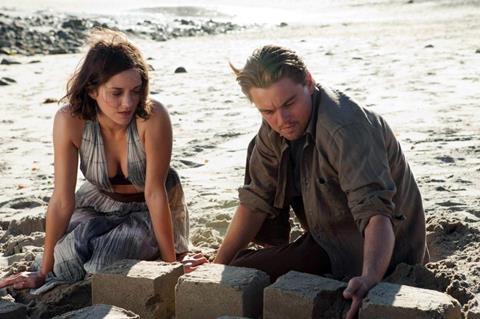 Despite their box-office successes, neither Twilight: Eclipse, Sex and The City 2, Shrek Forever After or Toy Story 3 managed three consecutive number one performances.
Christopher Nolan's thriller took $35.5m from 6,879 screens at an average of $5,161, and has now grossed $320.4m internationally, fourth most among current top 40 films. The thriller achieved impressive coverage, reaching 61 territories and is yet to open in Greece (Aug 24), China (Sept 2) and Italy (Sept 24).
Inception is now the 68th-best performing film of all time overseas. The thriller overtook Terminator 2, Sherlock Holmes and Iron Man 2 last week and will surpass Men In Black, Mission Impossible 2 and Clash Of The Titans this week.
Warner Bros.' percentage of the worldwide market share is up 3.3% on the same time last year, despite having released six fewer films this year.
Toy Story 3 held on to second place on the international chart, taking $23.4m in 47 territories for $549.8m. The film has now grossed twice as much as Toy Story 2 internationally.
The overseas appetite for the franchise has grown considerably in the 15 years between first and third instalment, with the overseas box office total as a percentage of worldwide increasing by more than 10%, from 47% to 57.3%.
Nu Image's action-adventure The Expendables opened in 16 territories taking a decent $16.6m for a per-print average of $6,704 on 2,469 screens. Sylvester Stallone's film may soon be vying for top spot as it opens this weekend in a slew of territories, including the UK, France, South Korea, China and Singapore.
There was an impressive holdover performance from Disney's The Sorcerer's Apprentice which took $15.1m for $74.7m after opening in UK, Japan and Brazil. That marks an 165% increase in fortunes on the film's fourth-week performance. But with Germany and Italy the only significant openings to come, the family fantasy looks to have played its trump cards.
UTV's Peepli Live was the only other top 20 new entry, grossing $4.7m from 663 screens in 12 territories. Produced by Aamir Khan and directed by first-time filmmaker Anusha Rizvi, Peepli Live tells the story of an impoverished farmer who wants to take advantage of government subsidies for suicide victims.