Screen brings you the weekly international box-office news.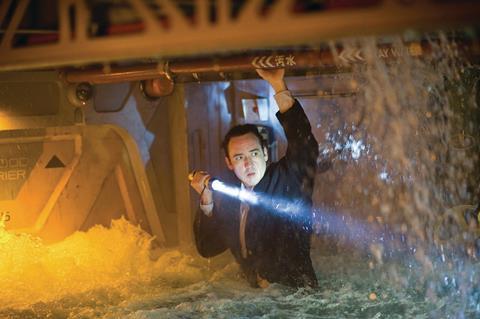 Sony Pictures Releasing International's apocalyptic disaster movie, 2012, destroyed the competition at the box office with a colossal haul of $166.2m, making it the biggest-ever international opening for a non-sequel, and propelling SPRI to a record yearto- date figure of $1.6bn. 2012 secured a multitude of first-place debuts, the key results being in France(with $17.2m from 750 screens), Russia ($16.3m from 840) and Germany ($12.5m from 756). 2012's havoc reaches Japan this weekend.
Walt Disney SMPI's Disney's A Christmas Carol's three-day takings leapt by 35% in its second week of release, with $17.4m from 3,962 screens, aided by healthy debuts in Japan ($3.2m from 515 screens) and Spain ($2.6m from 427). In the UK, weekend grosses for the Jim Carrey motion-capture animation were up 32% from last week, with $4.2m from 446 screens.
Trésor
The highest international newcomer was Pathé's Trésor in France, the last film directed by the late Claude Berri. Co-directed by Francois Dupeyron, the comedy stars Alain Chabat, Mathilde Seigner, Hélene Vincent and Fanny Ardant, and follows a peculiar love triangle between a man, his lover and a dog. The film grossed $2.9m from 451 screens in France and Belgium.
Lionsgate UK's revenge thriller Harry Brown opened in its home territory with a very respectable $2.1m from 351 screens, recording a screen average of $6,000 and undoubtedly eating into 2012's $10.8m gross in the territory. Michael Caine stars in Daniel Barber's film about an ex-serviceman who decides to take the law into his own hands. The film debuted third behind 2012 and Disney's A Christmas Carol.