Screen brings you the weekly international box-office news.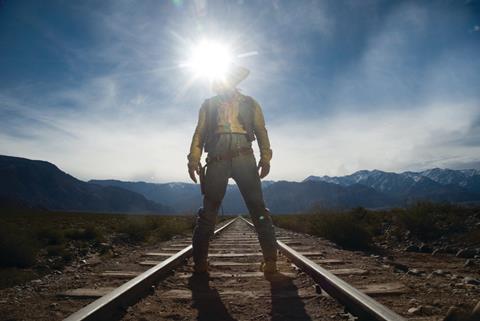 Lucky Luke
UGC International's Lucky Luke - the second liveaction adaptation of René Goscinny's illustrated creations to reach screens in recent weeks following Le Petit Nicolas - made a strong debut in France, Belgium and Frenchspeaking Switzerland this week. It grossed a total of $6.2m, making it the highest new entry in the chart at number five. The Western comedy stars Jean Dujardin as the eponymous gunslinger on a mission to bring peace to Daisy Town.
Pope Joan

Constantin's UK-Germany-Spain-Italy co-production Pope Joan also made a strong start to its run, with a $5m tally from 565 screens in three territories. The lion's share of the gross came from Germany, where the film secured top spot with $4.4m from 465 screens, a $9,500 average. Set in the 9th century, the drama follows a woman who disguises herself as a man in order to rise through the ranks of the Vatican. Pope Joan opens in Belgium on November 18 and Netherlands on December 17.
CJ Entertainment's Good Morning President opened top of the South Korean box office in its first week, with more than 700,000 admissions across 670 screens generating $4.4m. Written and directed by prolific film-maker Jang Jin, the film, which received its world premiere at Pusan earlier this month, follows the lives and politics of three fictitious South Korean presidents.
Fox International's Fantastic Mr Fox began its overseas run in the UK after its world premiere at the London Film Festival, grossing $2.5m from 481 screens. Wes Anderson's stopmotion animation was denied the top spot in the territory by continued strong holdover business from Walt Disney SMPI's Up, and Lionsgate UK's newcomer Saw VI. The film rolls out gradually through to April 2010