Screen brings you the weekly international box-office news.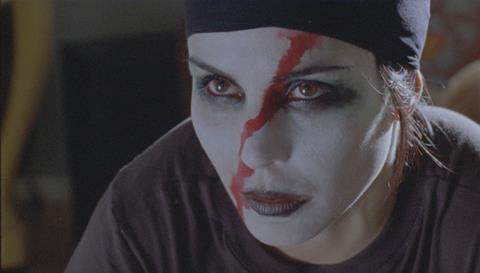 The Girl Who Played With Fire
Nordisk Film's crime thriller The Girl Who Played With Fire, based on the second book in Stieg Larsson's Millennium trilogy, opened this weekend in Sweden, Norway, Denmark and Finland, to place seventh in Screen's international box-office chart.

The film grossed $6.1m from 467 screens to outperform the debut weekend of The Girl With The Dragon Tattoo (released in the Nordic region as Men Who Hate Women), the first film in the trilogy, which opened in February. The Girl Who Played With Fire, a Sweden-Germany-Denmark co-production directed by Daniel Alfredson and starring Noomi Rapace and Michael Nyqvist, will open in Italy this weekend and Spain on October 23.The trilogy was originally made as a six-part TV series, with only Men Who Hate Women edited for theatrical release. Swedish broadcaster SVT will screen the entire TV series in January 2010.
Cloudy With A Chance Of Meatballs
Sony Pictures Releasing International's Cloudy With A Chance Of Meatballs dined out at the international box office, opening day-and-date in 18 territories, alongside its North American opening. The film grossed $5m from 1,182 screens, with several first-place debuts including Mexico (on $1.5m from 376 screens) and the UK ($2.6m from 438) denying Sony's District 9 a third week at the top of the UK chart. In the US, Meatballs swamped the competition grossing $30.3m from the three-day weekend on 3,119 screens, with 3D screens reportedly accounting for more than $16m of the three-day takings; Imax screens generated $2.5m. SPRI will roll out the film around the world throughout the rest of this year and into January 2010.
Bride At Any Cost
Central Partnership's Russian comedy Bride At Any Cost, directed by Dmitry Grachev, opened in Russia and Ukraine to become the 18th highest grossing film in the international market this weekend. It placed third and second in the markets respectively, grossing $2.3m in total.