Screen editor Mike Goodridge introduces Elaine Guerini's territory focus exploring the production and distribution scene in Brazil.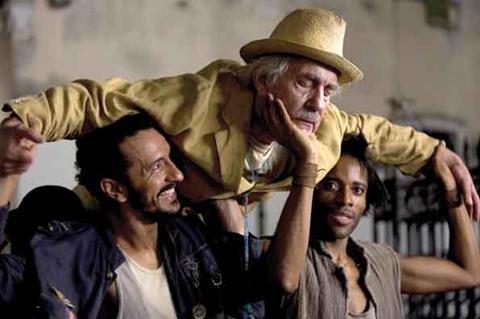 It's not surprising Brazil is banded together with Russia, India and China in the BRIC grouping of exploding economies. Its gross national box office leapt 33.3% in 2009 and it's up a further 20% so far this year. The population of more than 191 million people represents a movie-going sleeping giant which is only now awakening as the country's middle class expands and spending power increases.
Like its BRIC compatriots, it has many hurdles to overcome before realising its potential — principally a rampant piracy problem and an underdeveloped exhibition sector which gives it one of the lowest per-capita screen ratios in the world.
Screen's territory focus on Brazil explores this burgeoning market; correspondent Elaine Guerini asks how the population sees its movies, what new sites are being planned and alternative ways of taking films to audiences.
Guerini also examines the bottleneck for local productions which, when they hit, can break box-office records but all too often are victims of the limited distribution/exhibition status quo.
Brazil has enjoyed worldwide profile for its films in the last decade from City Of God to Elite Squad and there is no shortage of talent, as she illustrates. A slew of films is set to hit local screens and reach international festivals over the next year including new titles from Jose Padilha, Bruno Barreto and Cao Hamburger. As the market matures and continues its expansion, the volume of outstanding product originating in Brazil will only increase.
Mike Goodridge, editor