Yves Bélanger, the cinematographer behind Brooklyn, Wild, and Dallas Buyers Club discussed his work at a BAFTA masterclass event.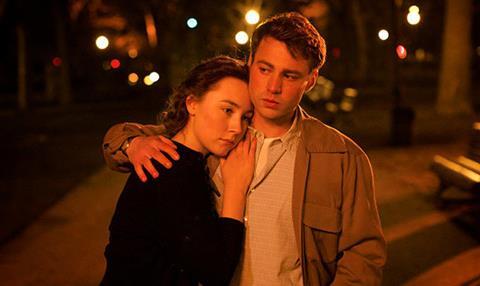 Cinematographer Yves Bélanger discussed his methods and movies at a BAFTA Masterclass at London's Picturehouse Central last night (Nov 18).
With dry wit and a casual demeanor, Bélanger took the audience through six of his films, speaking between clips about his approach to lighting and cinematography.
The night was bookended with extracts from Bélanger latest film, Brooklyn, which follows a young Irish woman (Saorise Ronan) in the 1950s as she is forced to choose between life in America and her home in Ireland.
Sporting a bright green Brooklyn T-shirt, Bélanger detailed the techniques and methods he created with the film's director John Crowley.
"It's a period piece, but we [didn't want to] shoot it like it's in a museum," he said. "We wanted to make the shooting of it simple, but not the result."
Bélanger made sure to make full use of Ronan's large eyes while filming, employing his trademark extreme close-ups and introducing individual lanterns to add a sparkle to the reflection in her eyes.
"I love to do this…the human face at a certain distance can be as beautiful as a landscape," he said. "And if you use it just sometimes, it's incredibly powerful."
In Brooklyn, he said he primarily used an Alexa handheld camera and a combination of studio and natural lights to capture a more real and personal depiction of the 1950s.
This mix of classical lighting sources and use of available light is a technique Bélanger said he has honed throughout his career.
He explained that he has always tried to maximize the use of natural light, from his early days filming music videos to his work on Xavier Dolan's Laurence Anyways (2012)
But it wasn't until his collaboration with director Jean-Marc Vallée on Dallas Buyers Club (2013) and Wild (2014) that Bélanger said he was forced to utlise light almost entirely from diegetic sources.
The tight shooting schedule, limited budget, and Vallée's naturalistic approach afforded Bélanger the chance to creatively employ all available lighting sources, from candles to chandeliers.
His next collaboration with Vallée, Demolition, starring Jake Gyllenhaal and Naomi Watts, opened this year's Toronto International Film Festival and will be released in April 2016.