The full line-up of world premieres Out of Competition at the 70th Cannes Film Festival with details on each title including sales contacts.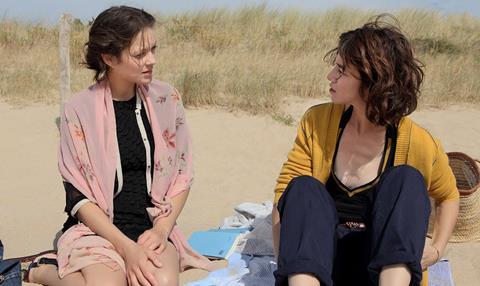 Based On A True Story (Fr-Bel)
Dir: Roman Polanski
The 83-year-old Polanski may be persona non grata in the US, but that won't stop his new thriller touring in his stead: Sony Pictures Classics, which picked it up back in February, will partner with RatPac on the distribution of a film that SPC must be hoping will outdo Carnage's modest 2011 US box-office haul. Produced by Wassim Béji's WY Productions and co-scripted by the director with Olivier Assayas, the film is an adaptation of Delphine de Vigan's novel about a writer (played by Polanski's wife Emmanuelle Seigner) pursued by an obsessed fan (Eva Green).
Contact Lionsgate internationalsales@lionsgate.com
Blade Of The Immortal (Jap-UK)
Dir: Takashi Miike
Cult Japanese filmmaker Miike is back with a revenge action-drama about a warrior cursed with immortality. Adapted from a popular manga and starring Takuya Kimura and Hana Sugisaki, Blade Of The Immortal is produced by Jeremy Thomas's UK-based Recorded Picture Company, marking its fourth collaboration with Miike. His last film Yakuza Apocalypse: The Great War Of The Underworld received a special screening at Directors' Fortnight in 2015, while both 2013's Shield Of Straw and 2011's Hara-Kiri: Death Of A Samurai graced Competition.
Contact HanWay Films info@hanwayfilms.com
How To Talk To Girls At Parties (US-UK)
Dir: John Cameron Mitchell
Hedwig And The Angry Inch director Mitchell returns to the Croisette 11 years after Shortbus premiered out of competition with a 'punks versus aliens' romp based on a short story by Neil Gaiman. The See-Saw production shot in the UK in late 2015 and takes place at a party in 1970s London where boys meet alien girls. Elle Fanning, Mitchell's Rabbit Hole star Nicole Kidman, Ruth Wilson and Matt Lucas are the leads. A24 will distribute in the US.
Contact HanWay Films info@hanwayfilms.com
Ismael's Ghosts (Fr, pictured)
Dir: Arnaud Desplechin
Many believed that French auteur Desplechin's 2015 film My Golden Days should have been in Cannes' official selection rather than Directors' Fortnight. Payback came, in spades, with the surprise announcement of his latest as the festival's 2017 opener. Playing out of competition, this French acting talent bake-off stars Mathieu Amalric, Marion Cotillard, Charlotte Gainsbourg and Louis Garrel in a meta-cinematic tale about a film director (Amalric) whose life is turned upside-down when an old flame appears just as he is about to shoot a new feature. Produced by Why Not Productions, the film's US rights were snapped up at the pre-production stage by Magnolia, which also handled My Golden Days.
Contact Wild Bunch sales@wildbunch.eu
Visages, Villages (Fr)
Dirs: JR, Agnes Varda
In Varda's new documentary feature, she hits the road with photographer JR to wander through the French countryside, asking people to participate in their shared fascination with pictures, both filmed and printed. The two collaborated previously on photographic project AV And JR: Two Artists In A Jiffy. Visages, Village is executive produced by Cine-Tamaris and Social Animals, with Arte France Cinema as a co-producer. Le Pacte and Cineart are releasing in France and Belgium respectively.
Contact Cohen Media Group info@cohenmedia.net
Screen's Cannes guides: