EXCLUSIVE: Victor Vu's Yellow Flowers On The Green Grass is set in 1980s Vietnam.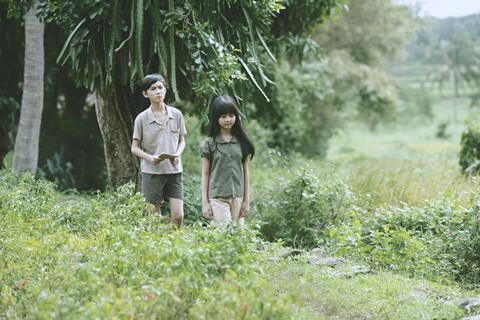 Fortissimo Films has acquired worldwide rights outside Vietnam to Yellow Flowers On The Green Grass, directed by Vietnamese-American filmmaker Victor Vu. The film is in post-production.
Based on Nguyen Nhat Anh's best-selling novel I See Yellow Flowers Upon The Green Grass, the film is produced by Vietnam's Galaxy Media & Entertainment with the collaboration of the Film Department under Vietnam's Ministry Of Culture.
Vu is one of Vietnam's most commercially successful filmmakers, with films such as Vengeful Heart, Battle Of The Brides and Scandal. Galaxy is one of the country's biggest private studios, encompassing production, distribution and ownership of a nationwide cinema circuit.
The company is planning a wide holiday release for Yellow Flowers On The Green Grass at the end of the year.
Set in mid-1980s rural Vietnam, the film follows two young brothers who share everything, but also compete for the affections of the same girl. The nostalgic drama reveals the realities of living in Vietnam in that era, before the country's current economic boom.
Produced by Trinh Thanh Tam and Nguyen Cao Tung, the film was executive produced by Galaxy CEO Dinh Thi Thanh Huong, Le Huu Luan and Phan Thi Le.
The deal for world rights was negotiated by Fortissimo chairman Michael J Werner and D T Huong. "There is a whole new wave of cinema emanating from Vietnam that captures the energy, dynamism, introspective story-telling, and cinematic/technical sophistication of that society, which is in transition," Werner said.
"Victor encapsulates all of those trends and with this project he is working to create a film which will surely capture the hearts and minds of cinema-goers around the globe. We are honoured to be working with him and my old friends at Galaxy".