Mika Kaurismaki's costume epic is set in 1633.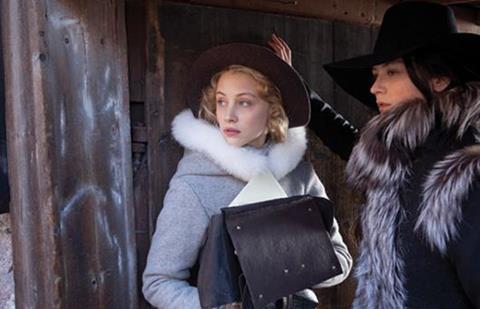 US distributor Wolfe Releasing has snapped up all rights to Mika Kaurismaki's costume epic The Girl King. A theatrical release is planned for the autumn of 2015 followed by VOD, DVD, and SVOD dates.
The film is a co-production between Finland, Canada, Germany, and Sweden. It is scripted by Canadian writer Michel Marc Bouchard (Tom at the Farm, Lilies). The film stars Malin Buska (Easy Money) in the title role alongside Sarah Gadon, Michael Nyqvist, Lucas Bryant, Laura Birnand Martina Gedeck.
The Girl King is the story of Queen Christina of Sweden. Crowned in 1633 at the age of six and raised as a prince, Queen Christina was an enigmatic and brilliant young leader who fought conservative forces to revolutionize Sweden while falling in love and exploring her awakening sexuality.
The deal was negotiated by Jim Stephens, president of Wolfe Releasing, and Miira Paasilinna, CEO of international sales outfit The Yellow Affair on behalf of Marianna Films, Triptych Media, Starhaus Filmproduktion, Galafilm Productions and Anagram.
Several other major territory deals are expected to be announced shortly.
"The Girl King is a captivating story told with exquisite cinematography," said Stephens. "Director Mika Kaurismäki has crafted a historical film that is poignant, current, and strongly appeals to contemporary audiences. We very much look forward to releasing the film in the U.S."
The Girl King is produced by Marianna Films, Triptych Media, Starhaus Filmproduktion, Galafilm Productions and Anagram, with the participation of the Finnish Film Foundation, Telefilm Canada, Eurimages, West Finland Film Commission, Nordisk Film & TV Fund, The Swedish Film Institute, SODEC (Société de Développement des Entreprises Culturelles – Québec),FilmFernsehFonds Bayern, FFA (Filmförderungsanstalt), OMDC (Ontario Media Development Corporation), The Harold Greenberg Fund, Technicolor, Movie Central, YLE, The Movie Network, Super Ecran, and SVT in co-production with BR/ARTE.
The film will receive its film festival world premiere in 2015.