The director has shed more light on his $3m Jungian drama Siberia to star Willem Dafoe ahead of Monday's Cannes press conference to promote a Kickstarter campaign.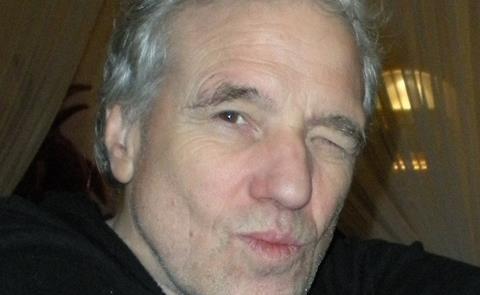 "It's set in the 'reality' of a mythical universe in a small café where Willem and another person are holed up," the Bronx-born enfant terrible told Screen from his adopted home town of Rome.
Ferrara said that the story dwells in the subconscious and is informed by Carl Jung's The Red Book and Dafoe's own dreams, by way of a Jack London sensibility. "When I say it's about dreams, I'm talking about nightmares."
The filmmaker said he was excited about his upcoming fifth collaboration with Dafoe, who plays two roles. When asked about additional casting he added, "There are some good roles for bears and dogs."

Ferrara said he was also excited to engage with crowdfunding, where the initial aim will be to raise $500,000. "I'm amped up about it. This is a very adventurous project and this is a revolutionary way of bringing our audience together."
He caused a stir on the Croisette last year with Welcome To New York and is relishing a return. "I'm glad to be bringing this film to Cannes. I'm looking forward to it; we love the craziness. There's no place like it in the world."
Ferrara co-wrote Siberia with Chris Zois and is joined by his frequent collaborator, producer Diana Phillips of Unlimited Pictures. The filmmakers are considering the Italian Alps as a possible location ahead of an autumn shoot.
The press conference is scheduled for 4pm at Club Silencio Cannes.