Directors including Cristian Mungiu and Terry Gilliam have voiced support for the expanding studio.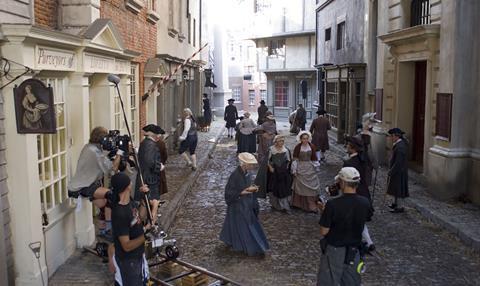 As competition heats up to attract international production to eastern Europe, the Romanians are are on a major drive to trump their rivals.
This weekend in Cannes, it was announced that the Bucharest Film Studios, formally known as 'Media Pro', is under new ownership and is to be expanded. This is happening just as Romania prepares to introduce a new tax incentive.
Bucharest Film Studios' new owners are Bobby Paunescu and Donald Kushner.
The revitalisation of the studios has been welcomed by leading filmmakers in the country and abroad.
Filmmaker Cristian Mungiu commented: "The re-launch of Bucharest Studios combined with the new cinema law can ensure the whole industry will benefit from lower production costs while keeping highly skilled crews."
Terry Gilliam, who has worked in Romania, described the local crews as being among "the best in the world."
The next tax incentive is likely to offer between 20 and 25%. Even without the incentive, Paunescu claims that Romania is the most cost effective location in eastern Europe in which to shoot. He also said that a number of high profile productions are due to come to Bucharest in the near future - details are expected to be announced shortly.
The Bucharest site has 19 fully equipped sound stages surrounded by a 110-acre backlot that can meet any needs. Four of the stages have indoor water tanks, including one of the largest in Europe. Bucharest Studios is one of the top five European film studios.
Bucharest's Film Studios' ambition is to twin with Hollywood and create a film city in Bucharest - a brand new cultural, and creative film hub which invests in the future of the industry.