The full line-up of Midnight Screenings world premieres at the 68th Cannes Film Festival with details on each title including sales contacts.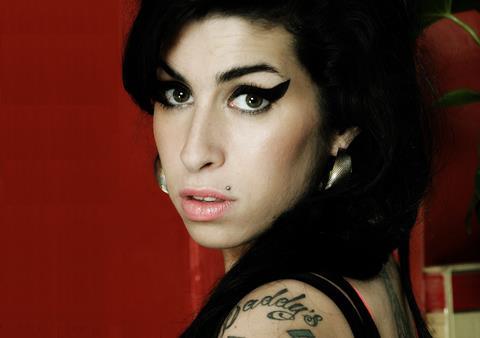 Amy (UK)
Dir Asif Kapadia
Kapadia hoped to bring his debut feature documentary Senna to Cannes in 2010 but could not get it ready in time. Amy arrives with arguably even more expectation attached, given musician Amy Winehouse's popularity in France and around the world, the tragic circumstances leading to her early death in 2011, and the fact it features unseen footage of the star as well as unreleased music. The film is fully financed by Universal Music Group and is being sold by ex-Focus Features International co-president Alison Thompson through Cornerstone Film, her new outfit with Mark Gooder.
Contact Cornerstone Film office@cornerstonefilm.com
Love (Fr)
Dir Gaspar Noé
If the explicit poster is anything to go by, Noé's take on the theme of love will be physical in the extreme. A late but by no means surprise addition to the Cannes roster - though in a Midnight slot rather than the anticipated Competition berth - the cult Argentinian film-maker's follow-up to his 2009 Competition entry Enter The Void, is reputedly an almost three-hour long sexual love story. The only mission statement so far available from the director is the declaration: "With my next film, I hope guys will have erections and girls will get wet."
Contact Wild Bunch obarbier@wildbunch.eu
Office (Kor)
Dir Hong Won-chan
Having collaborated with Na Hong-jin as a scriptwriter on The Chaser, which screened in a Midnight slot in 2008, and The Yellow Sea, Hong appears to be following in Na's footsteps. This feature debut takes place in an office where an intern becomes involved in a murder case after her supervisor beats his family to death. Office stars Ko Ah-sung (Snowpiercer) and Park Sung-woong, who is also appearing in Un Certain Regard entry The Shameless.
Contact 9ers Entertainment angela@niners.co.kr